Barcode Scanner PDF417 For Pakistan ID Card
The Pakistan national ID Card printed with PDF417 code, the PDF417 code includes some personal information such as ID number birthday... the PDF417 reader RT300 or the kiosk PDF417 reader RT301 can read both the QR code and the PDF417 code and get those personal data.(Note:some information inside the PDF417 code would be encrypted,the reader will get broken data unless you have the decryption license).
The RT300 is a high resolution and high performance 2D barcode scanner pdf417 scanner, readable those big size and high density PDF417 code in those ID cards or Driver's license worldwide, click here to learn more about it: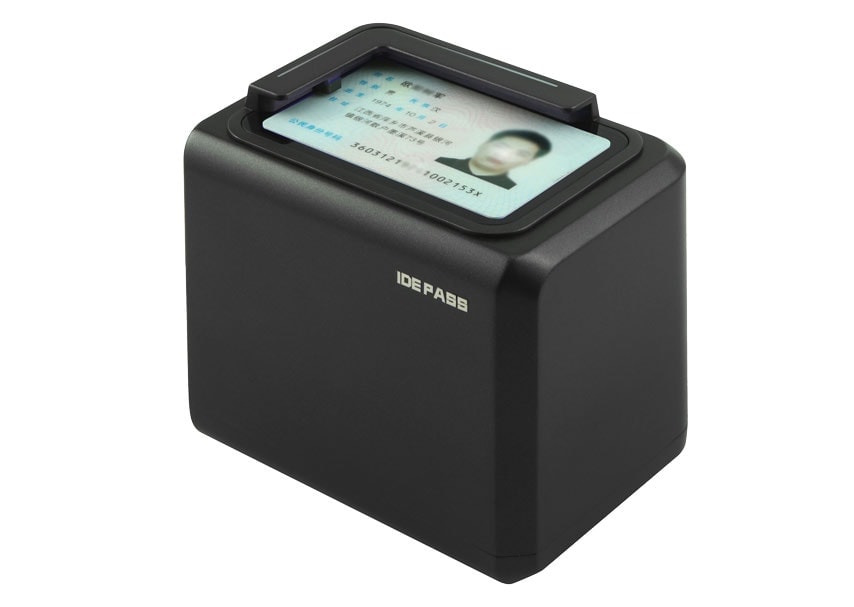 Photo ID Scanner: IDE200
The IDE200 captures full color image and also ultraviolet (UV) and infrared (IR) images of ID card or driver's license. At the same time, it supports Optical Character Recognition (OCR) for machine-readable zone (MRZ) which is ICAO9303 compliant, and also supports PDF417 bar code reading.
With special design, it's suitable for both desktop/ on-counter use and kiosk embedded use.
It is outstanding for:
1.High speed: around 1 second for color+uv+ir+ocr processing;
2.Driver free: No driver is required, compatible with most of OS
3. No need extra power supply, USB powered directly
Kiosk Barcode Scanner PDF417 For Pakistan ID Card
If you are finding a 2d and PDF417 reader for identification document for kiosk or desktop use,this barcode reader would be your good choice.
It detect the barcode and read it automatically, this free our hand and we no need to trigger the scanning manually. And especially for kiosk use,this is a necessary feature.
It can decode high density big size barcode, especially for ID card or driver's license,the PDF417 code is big and high density, a common bar code can not read this kinds of code, but this reader can do it!