Medium & High-level Barcode Scanners
We aim to provide medium & high-level barcode scanners. Most scanners are CE/FCC/RoHS and some are REACH certified. For the medical industry, retail industry, etc.


2D OEM Barcode Scanner modules/ engines. TTL, RS232, or USB interface. Read from paper and from the phone screen.

2D fixed mount barcode scanners for kiosk embedded use, read barcode from paper or from phone screen.

360° area-imaging and hands-free 2d and QR barcode scanners, for kiosk & self-service terminals embedded use.

2D handheld barcode scanners. For retails, logistics, warehouse, or ID documents

USB, RS232, Wiegand or Ethernet interface. For Access Control,Ticketing, Payment.

OCR MRZ and Barcode Readers, For ID Cards, Passport, Driver's Licenses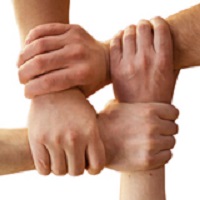 Make effort"to be Reliable and Trusted"
Select all components carefully and control the production process strictly. Provide quick and effective after-sales service. Keep sincere to clients and be a company of integrity.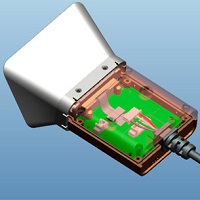 Medium & high-level barcode scanners
We aim to provide comparative medium&high-level scanners. Most scanners are CE/FCC/RoHs certified. Many medical industry clientes that request high quality scanner chose us.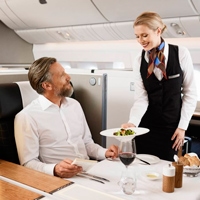 Customer-oriented culture
Providing customers satisfactory services, high quality, tasteful and customer-like products is always took as our top priority. All activities are based on "whether it is for the customer and whether it is valuable to the customer".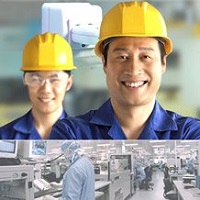 Professional
Keep focusing on scanning technology for many years, accumulated rich experiences and industrial knowledge. Nearly all of the sales team and technical team have university degrees and all well-trained with products related knowledge.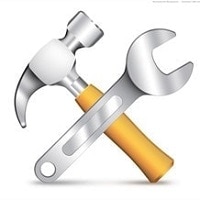 Customization & OEM
We provide flexible customization services, including OEM services of customized LOGO, print, packing, etc.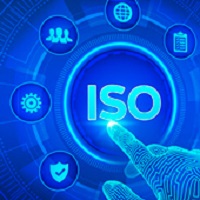 ISO9001:2015 Certified
RTscan is ISO9001 certified for it's management system. We will do better and better for product quality.
Carrie Germany

Feedback from Germany Healthcare industry client
Dear Carrie,
We got the modules and have tested it deeply.The result is that we are very satisfied with the module,
especially with the fast barcode recognition and the module size.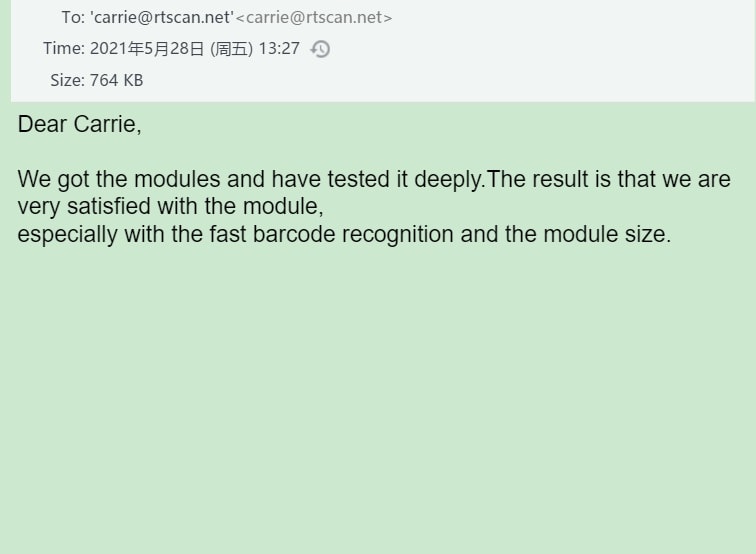 Carrie U.S.

Feedback from USA Engineering solution company

And l appreciate how much of a partner you have been with us in this.It speaks well for RTScan. Have a good night.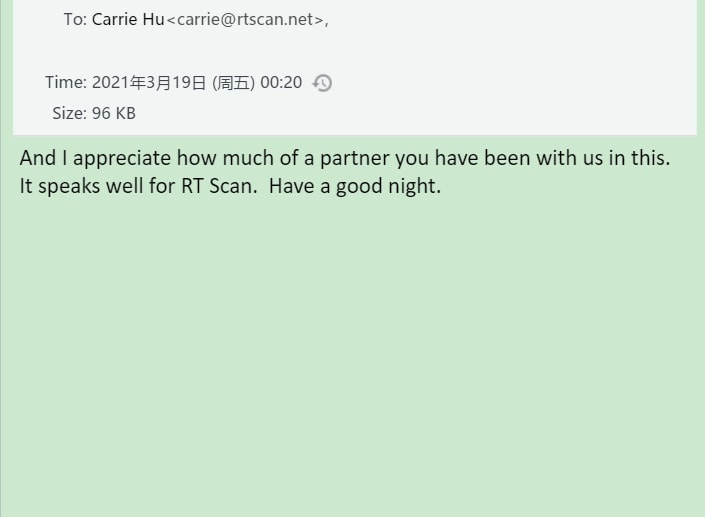 Carrie U.S.

Feedback from USA Healthcare industry client

Hi Carrie,
Hope all is well! I've received the RT235 samples and have done some initialtesting. I've been impressed with their performance.
Thanks.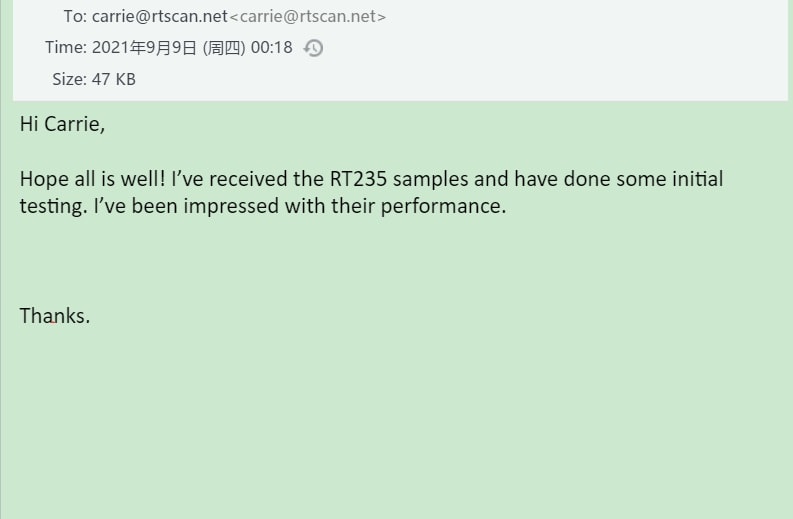 UAE

Feedback from UAE Innovation technology industry client
also, l will make a statement.l thinkyour product did excellent. lt is akey part of the success.
statement that you can use as said, l am very happy we selected your product. lt did fine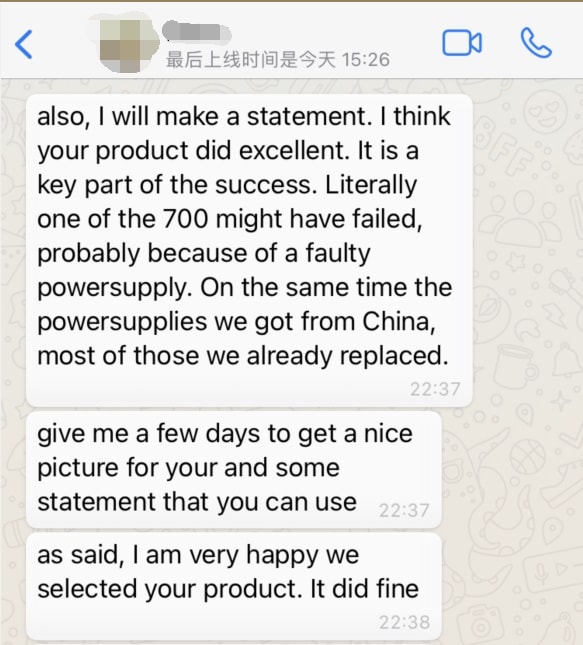 Portugal

Feedback from Portugal Kiosk terminals provider client
Hi Silvia,
Thank you for letting us know about the overpayment and for helping us out to getthe sample for testing. You're very kind.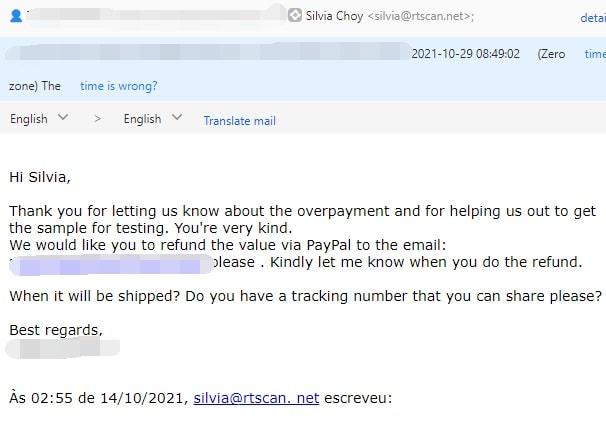 Bulgaria

Feedback from Bulgaria Access control industry client

Hello Silvia,
Finally we received the readers! I want to praise you for the workmanship, they lookgreat and sturdy! Now our test engineers will work to integrate them into our accesscontrol system.
Thank you for your devices!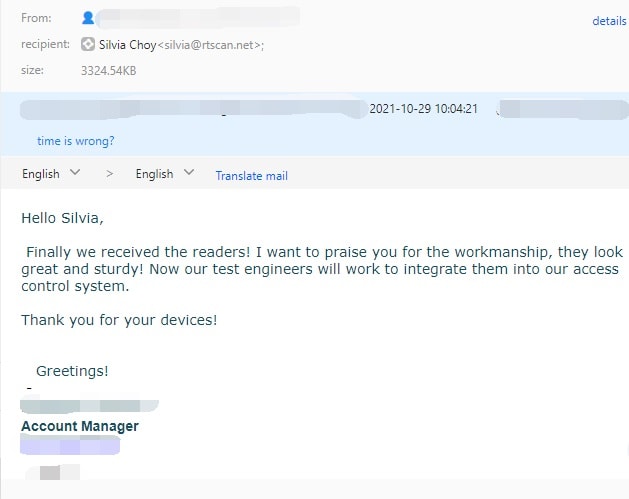 Philippines

Feedback from Philippines Trading industry client
Anyway, l am comfortable doing businesswith you. You are fast andvery focus... helpful too.Thanks again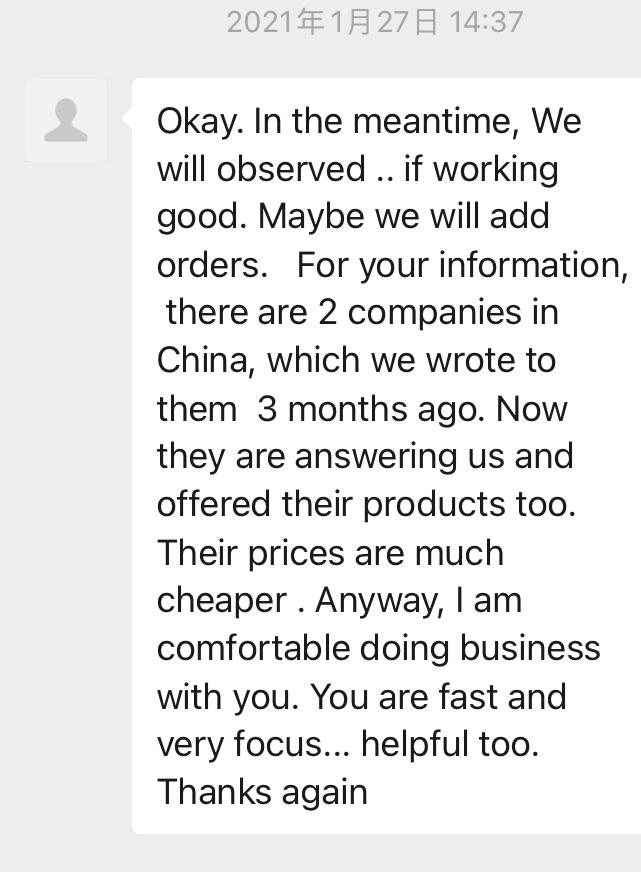 Canada

Feedback from Canada Airport Kiosk terminals provider client
We appreciate the support.This gives us confidence to use RTscan in our larger projects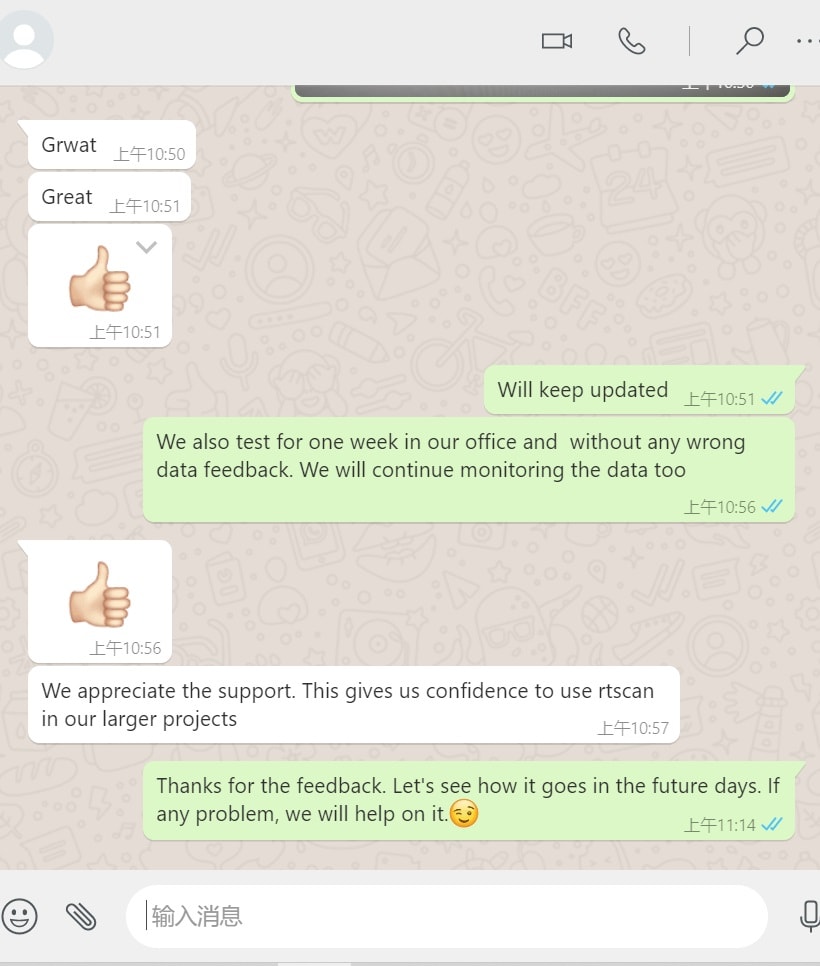 USA

Feedback from USA Medical industry client

Hello Justi,

Got it! Works perfectly.
Thank you so much for getting back to me so quickly and for your support.
We will be in touch shortly. We're looking to wrap things up on our end very soon.

Thank you,
Karl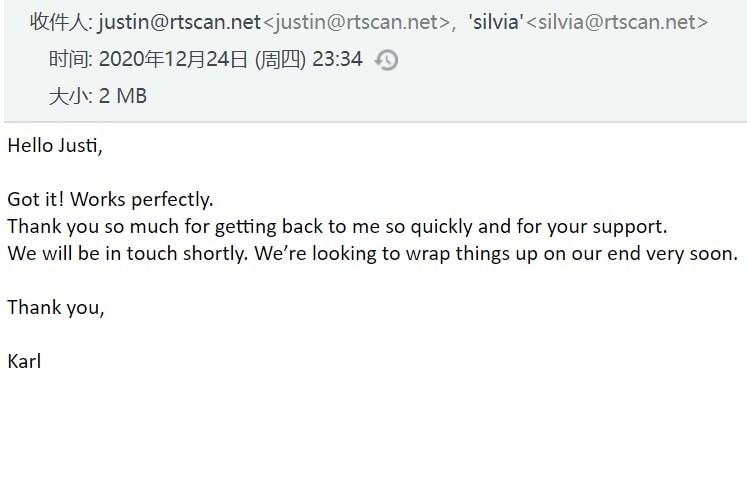 Mexico

Feedback from Mexico Kiosk terminals integrator
client

Hi Justin!

Really you are my hero!
The file custom prefix and suffix doc, it help me a lot.
l made a c# application to send programming commands to scanners..
l appreciate your support.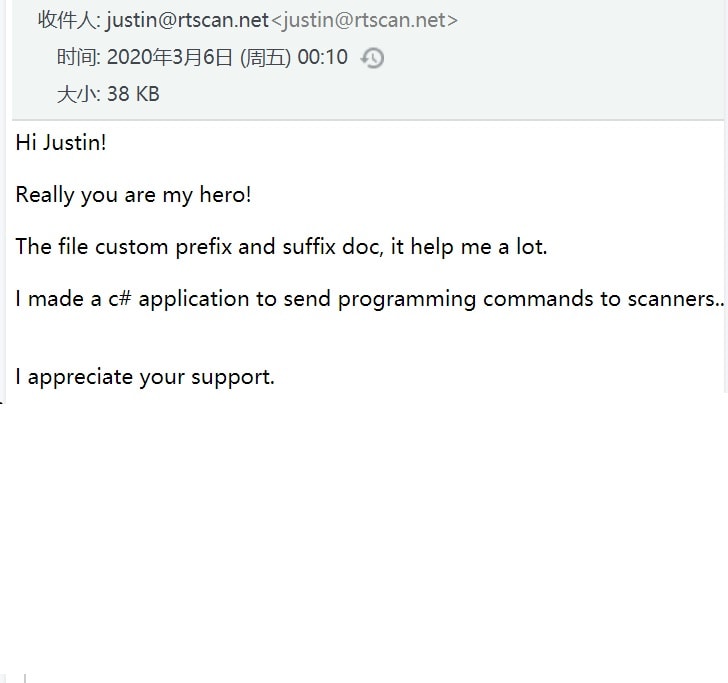 Finland

Feedback from Finland Smart shopping cart industry client

Hello,

the issue was not in the reader after all. It was (again) Android issue because l was using wrong type of usb serialdriver. Now it works perfectly.Thank you very much for your support!

Best Regards,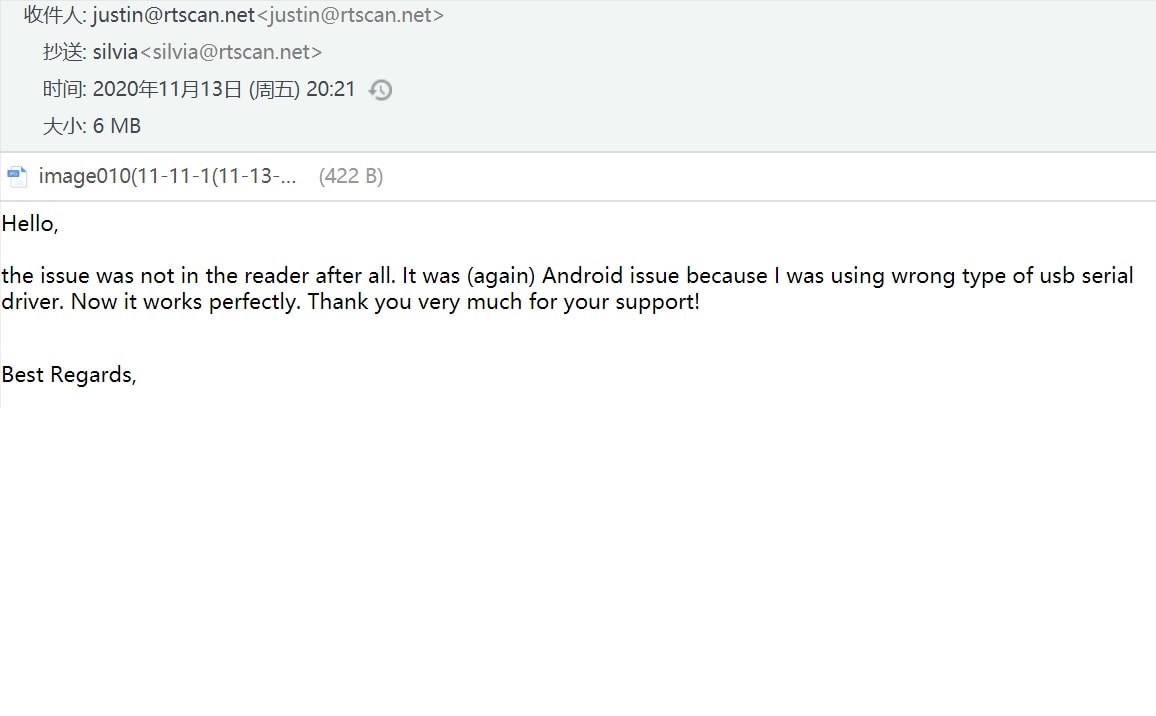 Barcode Scanner applications Videos and Article
Currently, more and more Self-Service machines are applied with barcode scanners, which increase efficiency and user experience. Here we introduce applications of Hospitals/ Metro station/ Apartment/ Cinema/ Vending machines, etc. By which you can refer to how they use the barcode scanners and what kinds of barcode scanners are applied. We hope all this information is helpful and can be a good reference for your business and projects.
Trusted by Industry Leaders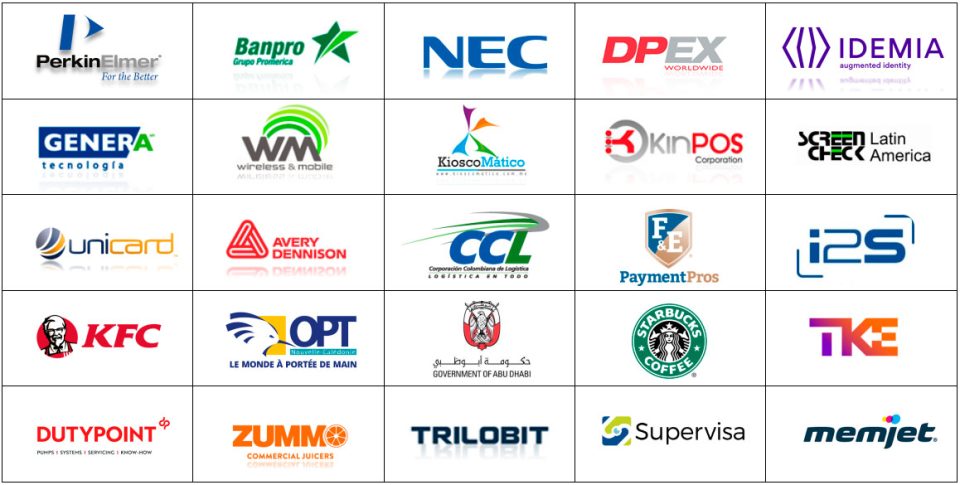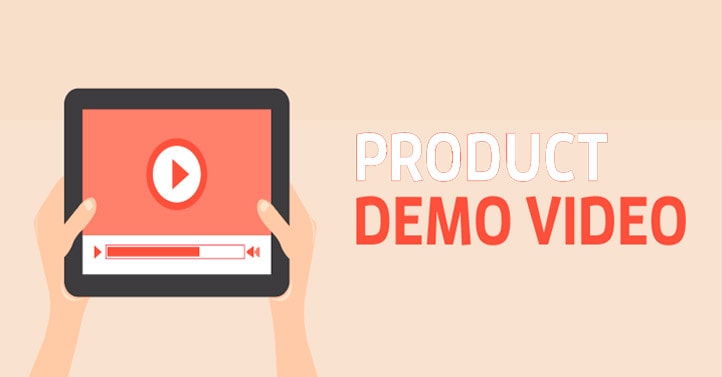 View video demos to learn each scanner's performance.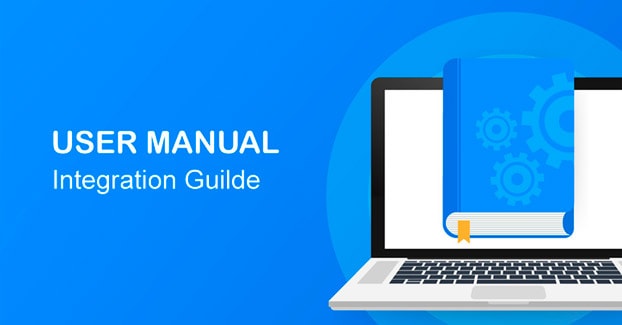 Download Datasheets, User manuals, IntegrationGuide, etc.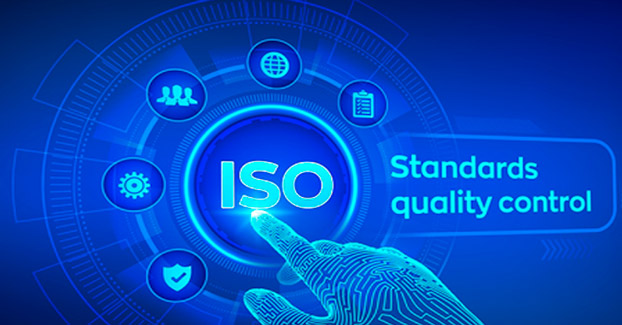 RTscan certifications, ISO, CE, RoHS, FCC, etc.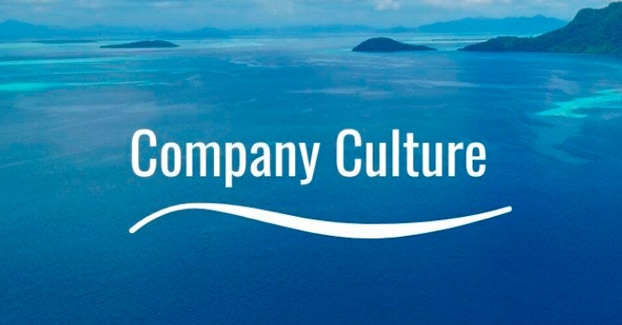 To be Reliable and Trusted! Customer-oriented, Integrity…
Ask A Sample To Test Now!