WIFI & Ethernet & Bluetooth Kit For
Barcode Scanner: RT001 Module
Output Method

✔️WiFi (2.4G,802.11 b/g/n)

✔️Ethernet (100Mbps)

✔️Bluetooth (BLE, BLEHID)

Input Method

🔌 USB-CDC(COM)

Features

✔️Support multiple protocols:TCP,SSL,HTTP/HTTPS,MQTT

✔️As a USB host device, it supports reading from USB CDC Scanner

✔️Built-in relay, which can be controlled by sending instructions through the platform

✔️The firmware can be customized(Contact sales)
Contact Us Now!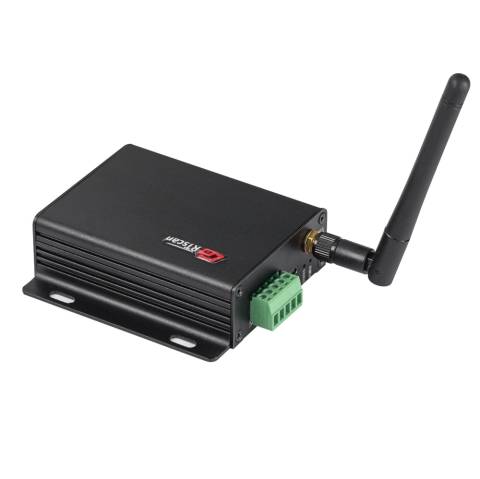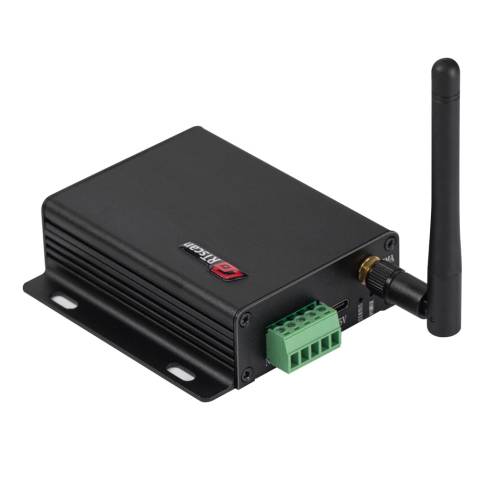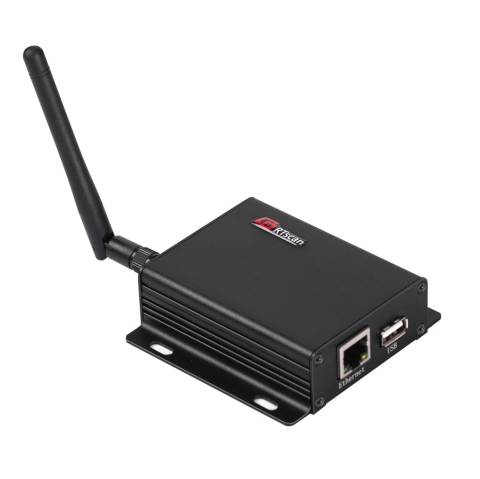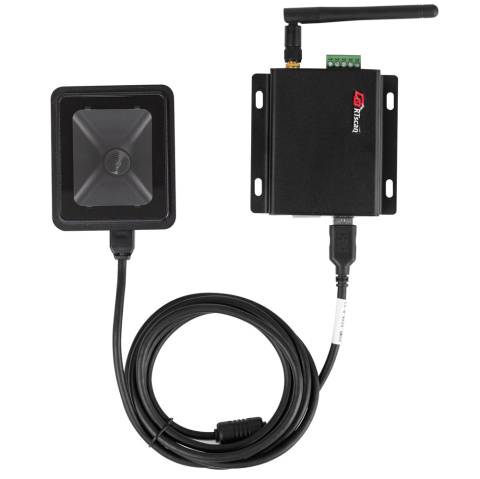 RT001 Scanner ble wifi mqtt 2
RT001 Scanner ble wifi mqtt 3
RT001 Scanner ble wifi mqtt
Ethernet Barcode RT001.jpg




RT001 is a network kit board for barcode scanner networking applications, allowing the USB interface barcode scanner to connect to the network through WIFI/Ethernet, and transmit to a cloud server through multiple protocols such as TCP, SSL, HTTP, MQTT. It also supports connection to the local devices via Bluetooth BLE and BLE-HID.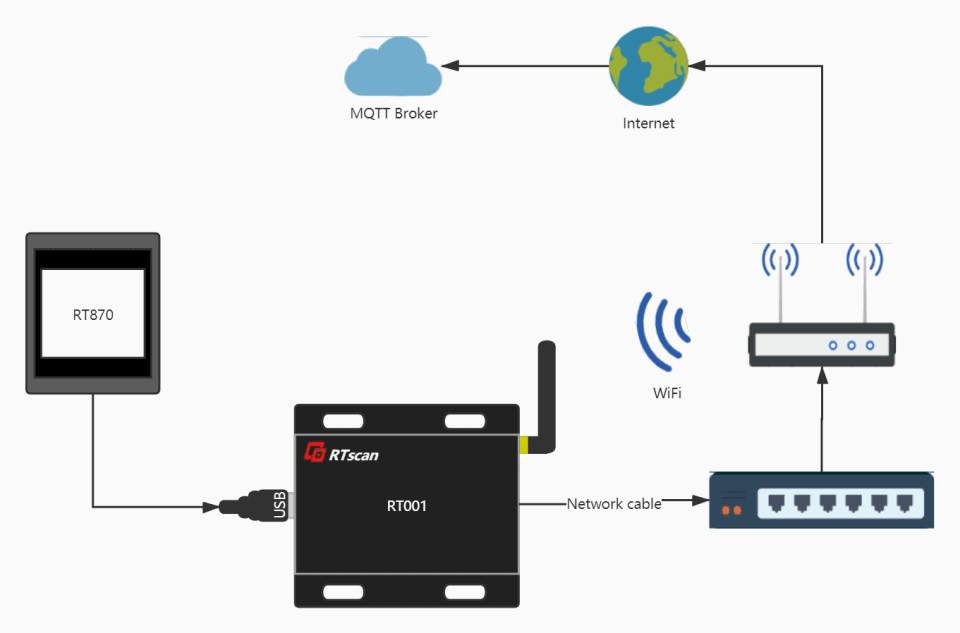 Functional block diagram
The RT001 module combines WIFI module + Ethernet module + USB HOST, the built-in relay can be used as a control board, which can directly control the opening and closing of the electromagnetic lock, and cooperate with the cloud access control system to saving installation and wiring costs, also shortening the time required for installation. It can be used for scanner data transmission, access control, docking cloud platform, IoT system, and many other areas.
RT001 is a USB HOST device, which reads data from USB devices into the USB interface, and supports USB CDC protocol devices. It reads the scanned data from USB convert to the serial port device, USB virtual serial mode scanner, and then pass-through to the server.
RT001 can output to a remote server or mobile phone via WIFI, Ethernet, Bluetooth.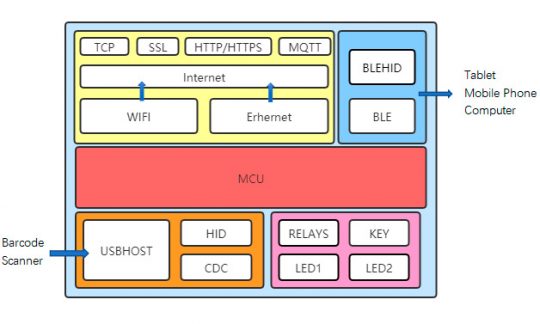 RT001 supports multiple transmission protocols and can be transmitted to the server via TCP, SSL, HTTP/HTTPS, and MQTT.
TCP, standard socket communication, maintain a long connection with the server, pass-through the read USB device data to the server, and the server can also pass-through instructions to the USB device via this communication.
Supports SSL, TCP encrypted communication
HTTP/HTTPS, POST submits the read USB device data to the server.
MQTT supports any MQTT broker, the device subscribes and publishes a topic separately, pass-through the USB scanned data to the published topic, and pass-through the subscribe issued data to the USB device.
Application
RT001 is mainly used for the wireless transmission of barcode scanners, change a traditional USB barcode scanner into a wireless (Wi-Fi/ Bluetooth) or Ethernet barcode scanner, which can be widely used for all kinds of Access control systems.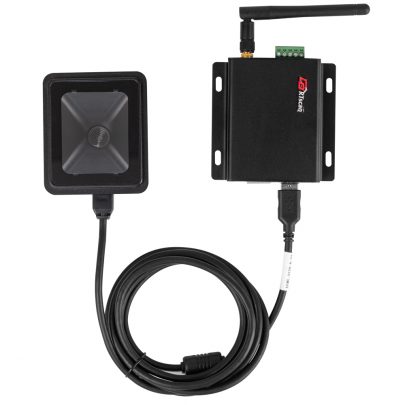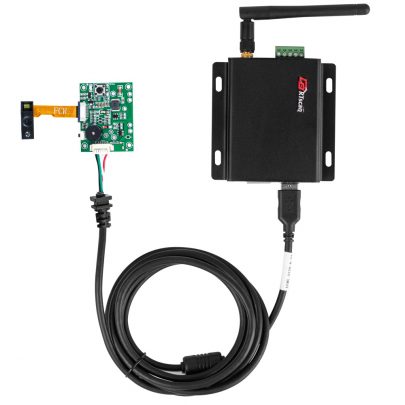 Dimensions

Parameters
Performance
CPU
240M
RAM
520K
FLASH
4M
WIFI
802.11 b/g/n
Ethernet
802.3-2008 100Mbps
Bluetooth
BLE 4.2
WIFI & Bluetooth Working Frequency
2.4G
Transmit Power
WIFI +4dB,BLE +10dB
WIFI Transmission Distance
300m in open space
WIFI & Ethernet Supporting Protocols
TCP,SSL,HTTP/HTTPS,MQTT
Output Method
WIFI/Ethernet/BLE/BLEHID
Input Method
USB HID,USB CDC

Mechanical/

Electric

Dimensions

92*84*25mm

118*84*25mm(with antenna)

Weight/Material
Operating Voltage
5v
Operating Current
240ma
Communication
USB TYPEC,RJ45,USBA
Environmental
Operating Temperature
-20-80℃
Humidity
5%-95% (non-condensing, Environment temperature 30℃)
Ask A Sample To Test Now!