Wireless Handheld Scanner With
Smart Charging Base &Vibration: RT332
Core Features

✔️1D&2D barcode (QR, DM, Aztec, etc)

✔️2000mAh high-capacity battery

✔️Beeper & Vibration

✔️Smart 3-in-1 charging base

Connection

⌨️ USB

⌨️ 2.4G Wireless

⌨️Bluetooth

⌨️Smart charging base

Features

Plug and play, no special software/driver needed
Fast detecting and accurate reading bar codes
Intelligent 3-in-1 base: Stand, Charging, Wireless transmission
The automatic charging base makes the battery never run out
Good read vibration reminder helps in noisy/quiet environments
4 hours to full charge and up to 40,000 times of continuous scanning
Windows, Linux, Android, iOS, PC/MAC, Laptop, Smart devices
2.4G wireless transmission distance up to 200 meters in an obstacle-free environment
Double click to show up or hide the keyboard when using the scanner with iOS devices
Offline inventory with 16MB Memory flash, supports a storage capacity up to 130,000 barcodes

Certificate

CE、FCC、RoHS
Contact Us Now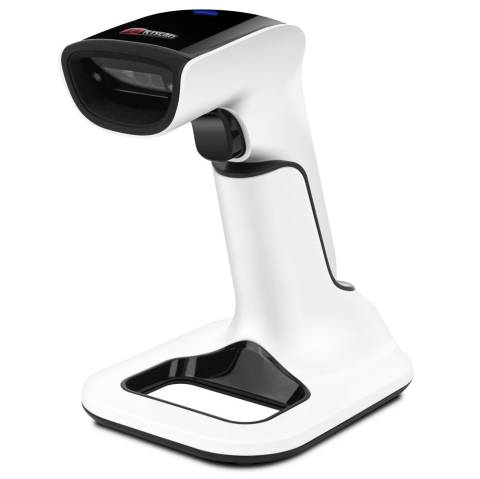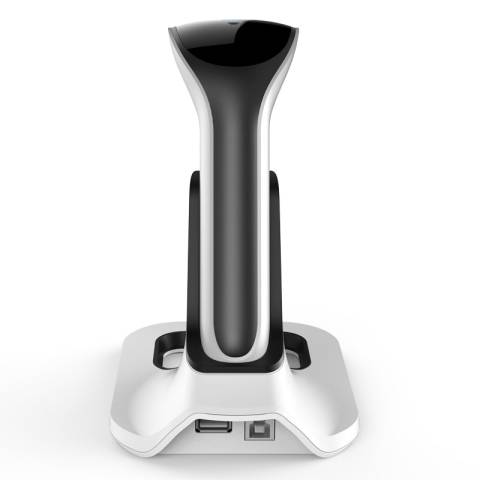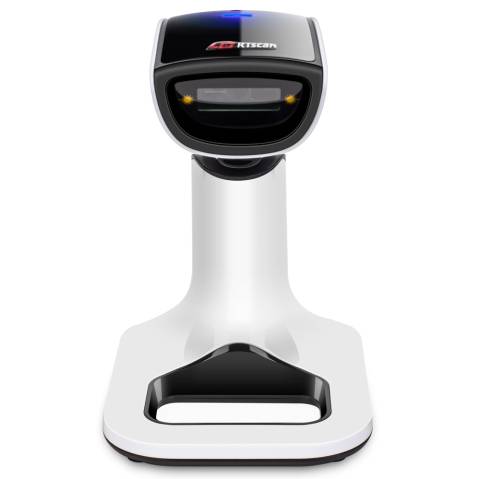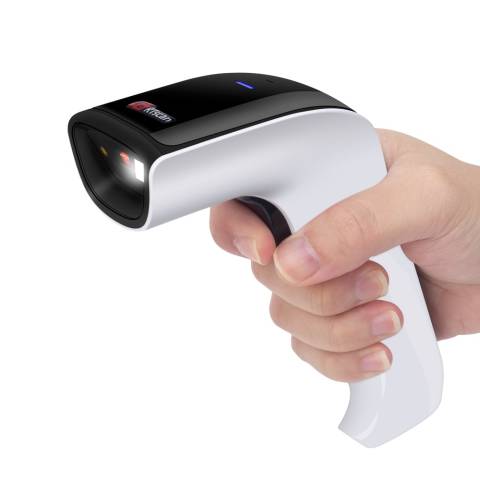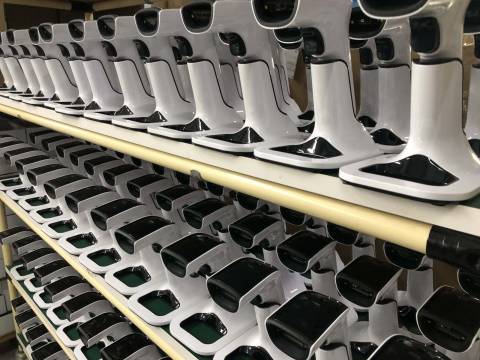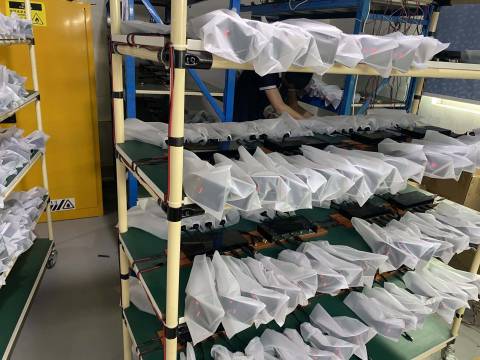 Slide







Unpacking Inspection and User Guide Video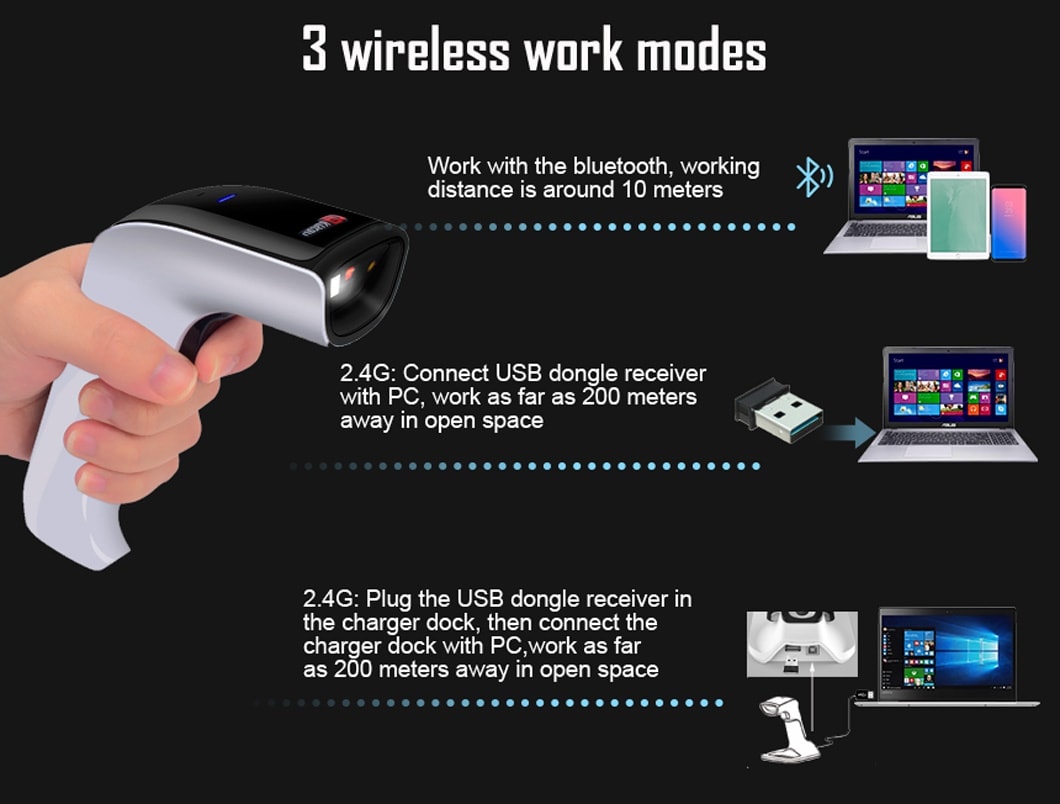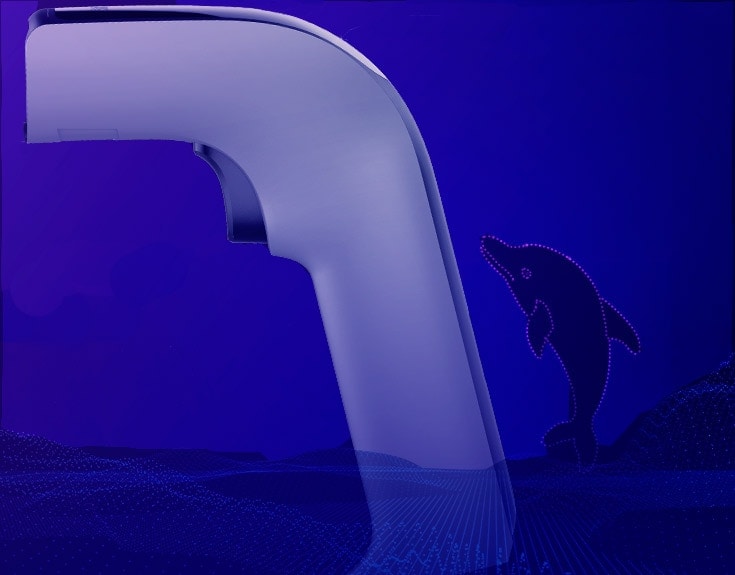 Dolphin-like Design
Breaking the traditional blunt industrial design of the barcode scanner, adopting an elegant dolphin-shaped design, giving the scanner a sense of fashion and elegance. Let the scanner not only be an industrial product, but also a bit of art and aesthetics.
Intelligent Technology & Multiple New Functions For a High-level User Experience.
Factory standard includes both 2.4G and Bluetooth two types of wireless technology
1D/2D Barcode supports most types of bar codes, QR, Aztec, DataMatrix...
High-performance chip
130,000 barcodes offline storage
Auto Sleep
Intelligent fast charge
Multi-function charging stand
Bring Vibration technology for a good read, which makes a much better user- experience.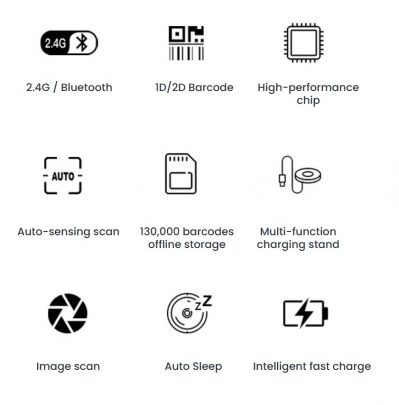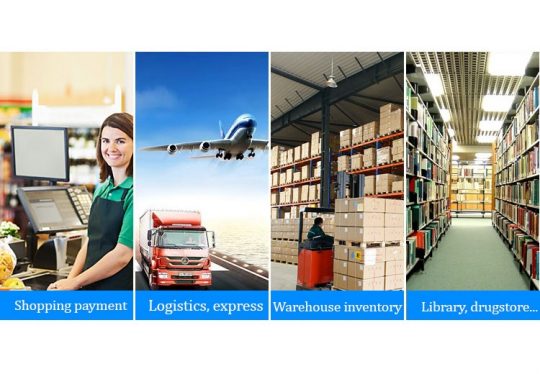 Can be widely used in various industries.
Suitable for supermarkets, shopping malls, retail stores, hotels, Medical industry, logistics, and warehousing inventory, manufacturing, parking lots, etc.
Three methods of data transmission switch freely
The scanner can work in three modes: ① 2.4G Wireless mode (default ), ② Bluetooth mode, ③ wire mode
① 2.4G Wireless mode (default ): Simply connect the stand to your PC or other devices (keep the dongle connected to the stand), then the read data will output directly in the device, it's plug and play.
② Bluetooth mode: we can pair the scanner with any Bluetooth terminals.
③ Wire mode: any time, if we connect the USB cable with the scanner directly, then the scanner comes to a common wire scanner, and the cable will also automatically charges for the scanner simultaneously.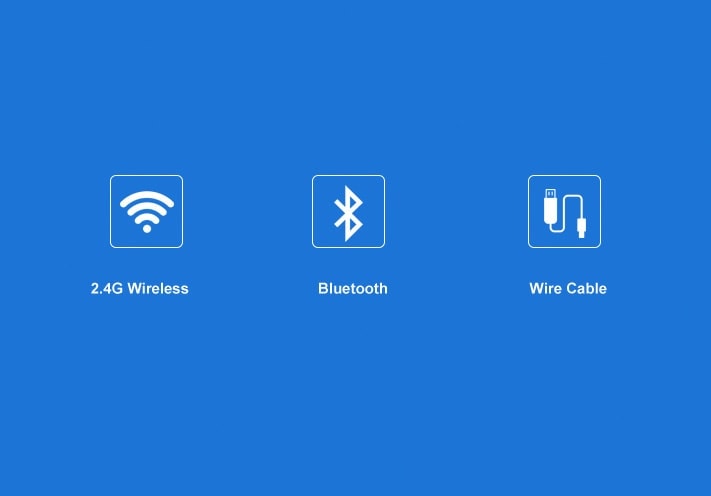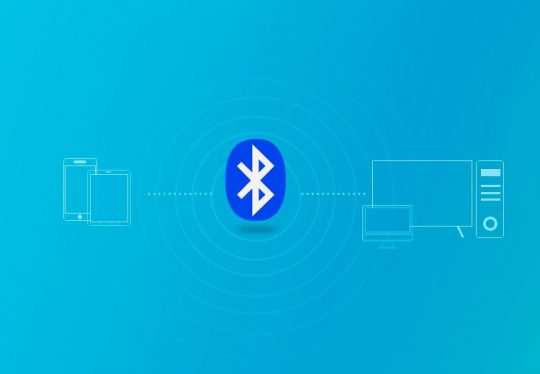 Bluetooth transmission, get rid of the shackles of wired
Built-in smart Bluetooth module, no need receiver or drivers, it achieves efficient pairing, connection and transmission with mobile phones, IPads, Laptop, PC (with Bluetooth module) etc.
2.4G wireless transmission Transmission distance up to 200 meters
Compare with common Bluetooth, the 2.4G enables a more large area of wireless transmission: distance up to 200 meters in an open environment.
So if your device has a USB port, we recommend you use the 2.4G wireless mode which gives you a better user experience.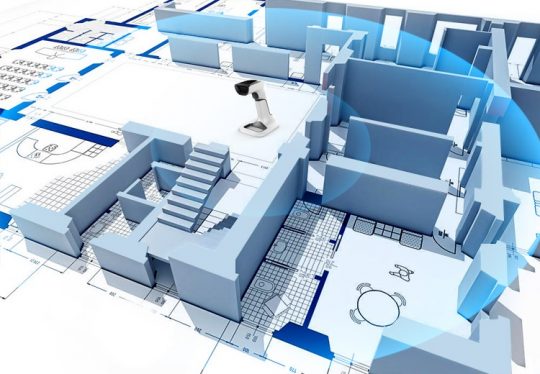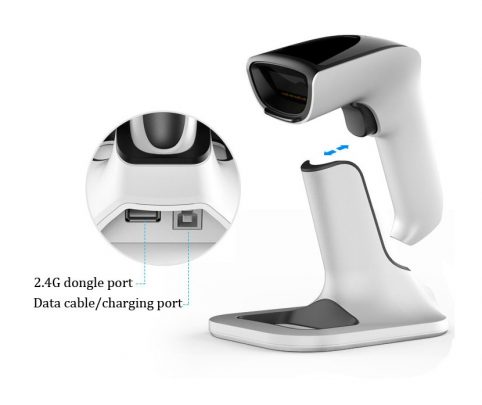 Equipped With Multifunctional Smart Base
Multifunctional base: work as a receiver; hold the scanner; charge the scanner.
Plugin the receiver/USB dongle in the base, and connect the base with PC, the base becomes a long-distance receiver.It receives the wireless data and uploads it to the PC.
Whenever put the scanner in the base, the base charge the scanner automatically. So we never worry about power out and we also no need to specially do the "charge" action.
With careful design, we can easily hold or take the scanner off the base.
For the above reasons, we believe people can enjoy a much better user experience with this base. So we insist to sell the scanner together with this base. And the base is defaultly included in the package.
High-capacity battery intelligent fast charge
Built-in 2000mAh high-capacity lithium battery with fast charging technology 4 hours of charging can scan 40,000 times continuously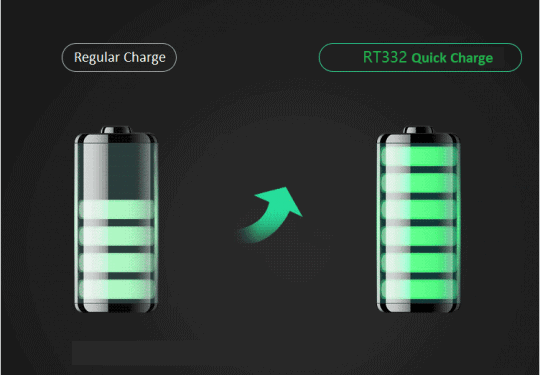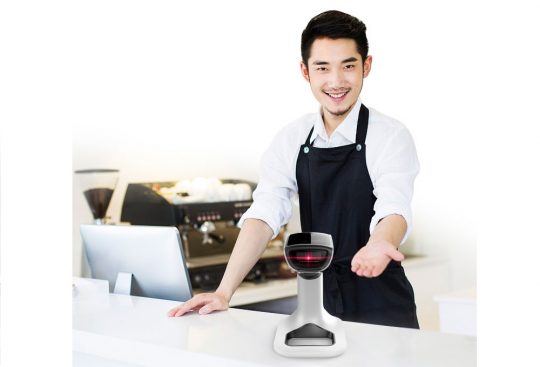 Automatic sensing scanning free your hands
Supporting automatic sensing scanning mode, just put the scanner on the base. Automatic scanning immediately when the barcode is presented in front of the scanner. Make your work more efficient.
130,000 barcodes large-capacity offline storage, support offline inventory
With a built in rechargeable Li-ion battery and a 16m Memory flash, it supports an offline inventory management with the storage capacity up to 130,000 barcodes. This makes your inventory management more convenient and efficient.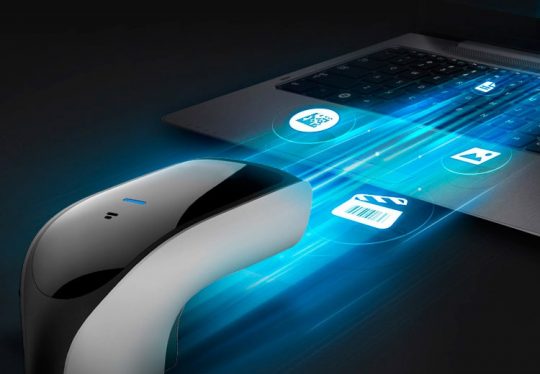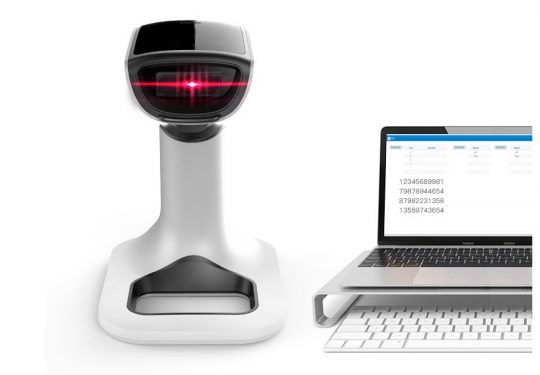 Automatic sleep smart and energy saving
After stopping scanning for a period of time, the scanner will shut down automatically. You only need to press it lightly when it needs to work again.
RT332 /Product Specifications
Basic parameters

Product model
RT332 barcode scanner:<145g (excluding wire);Charge Stande<105g (excluding wire)
Scanner size
175mm (L) * 55mm (W) * 86mm (H)
standsize
130mm (L) * 100mm (W) * 100mm (H)
Material
ABS plastic

Performance parameter

Connection method
Wired, 2.4G wireless, Bluetooth
Bit error rate
1/500 million
Wireless communication mode
Synchronization mode, storage mode
Storage
16MB / Save 130,000 barcodes
Wireless standard
2.4GHz
Offline storage
130,000 barcodes
Transmission distance
200 meter(Open area)
Interface
USB (1.5m cable)
Battery capacity
2000mAh
Anti-drop performance
1.5m free fall
Charging time
4 hours
Prompt method
Buzzer, indicator light
Continuous working time
≥10hours or Continuous scanning about 40,000 times
Operating Voltage
DC 5V
Depth of field
≥4mil, 20mm - 380mm
Operating temperature
-20℃ - 50°C

Readable barcode type:

1D: UPC-A, UPC-E, EAN-8, EAN-13, Code 128, Code 39, Code 93, Code 11 Interleaved 2 of 5, Matrix 2 of 5, Standard 2 of 5 (IATA) , Codabar (NW-7) MSI Plessey, RSS, etc.
2D: QR Code, Data Matrix, PDF417, Aztec code, MicroPDF417,Chinese,etc.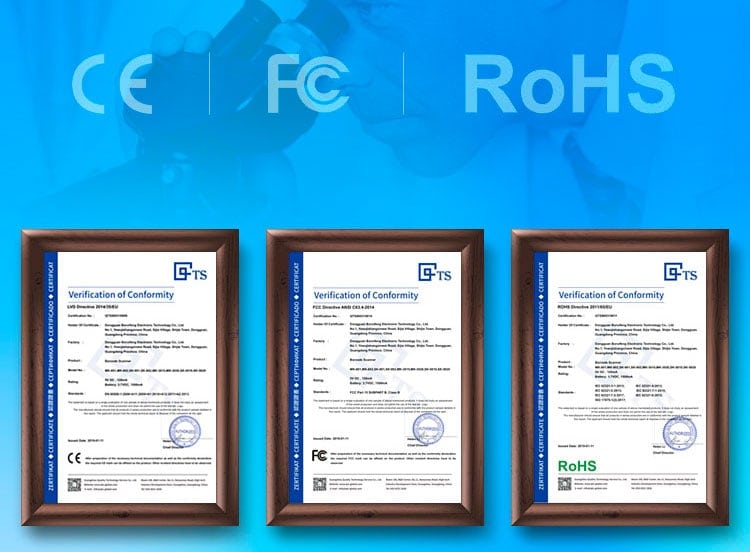 Ask A Sample To Test Now!