NFC & 2d QR Wifi Barcode Scanner> RTX200
Multi-interface: RS232, USB-HID, TTL-232, Wi-Fi
Presently, more and more access control system begins to combine bar code reading and NFC reading together. What's more, wireless data transfer becomes a trend for access control. The RTX200 serial aims to this kind of application and the trend. It combines NFC reader & 2d QR Barcode Scanner together and supports Multi-interface: Wi-Fi, RS232, USB-HID, TTL-232.
It's outstanding in:
Capable to read both bar code and NFC card
The RTX200 can read 1d and 2d QR bar code, but optionally, it can also read the NFC card. This makes it as a two-in-one terminal.
Built-in Wi-Fi (optional)
Except for USB (USB-HID), TTL interface, RS232 interface, the RTX200 also supports Wi-Fi communication.
Buckle design for easy installation
Use a quick installation buckle on both sides, no screws required. Easy to be installed.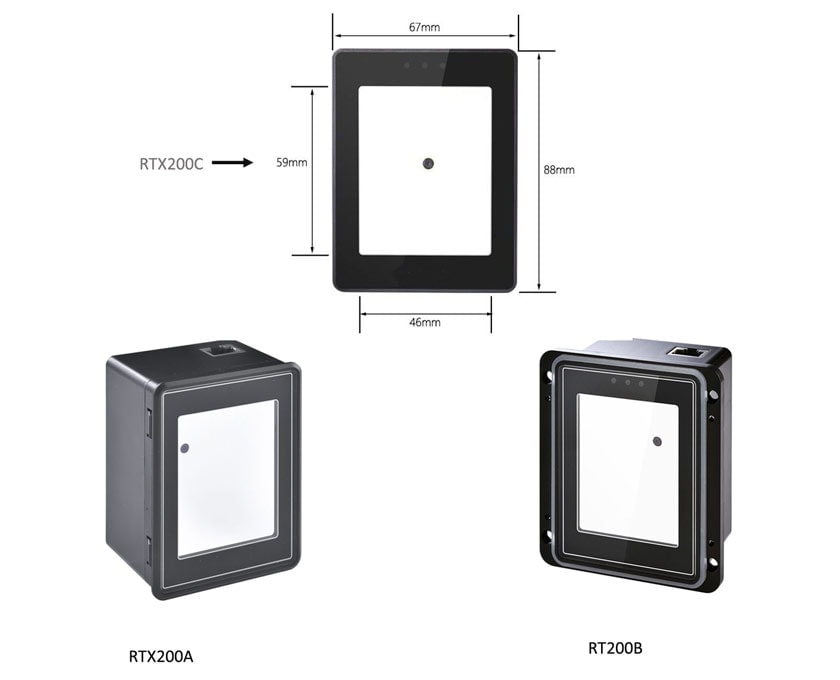 RTX200C On-counter Type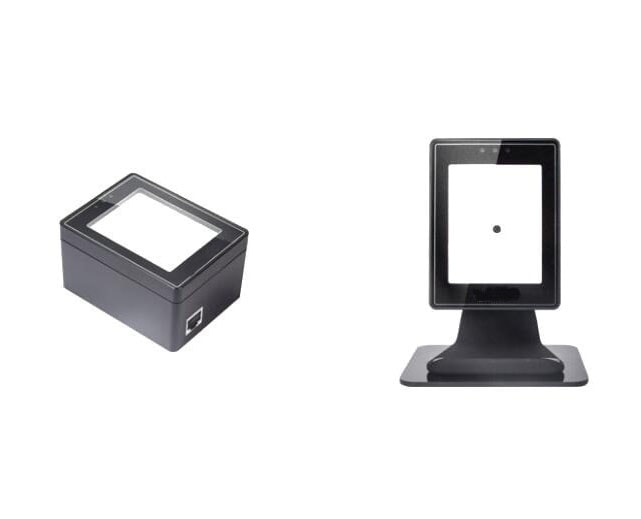 RTX200A External Embedded Version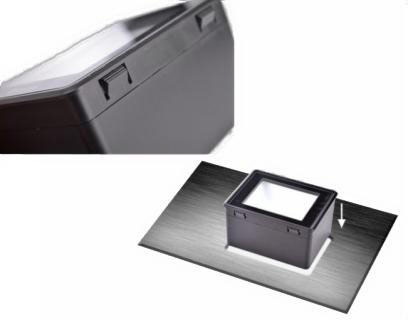 RTX200-B Internal Embedded Version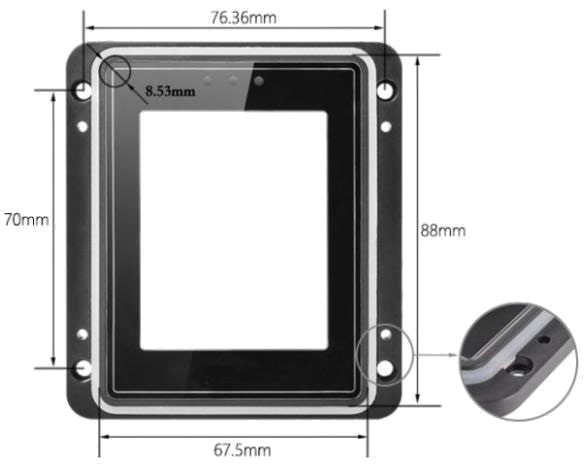 Integration
We provide 3D-Drawing, integration User Guide which supports your easy and quick integration work with your terminals.
Contact our sales-people to get the full documents.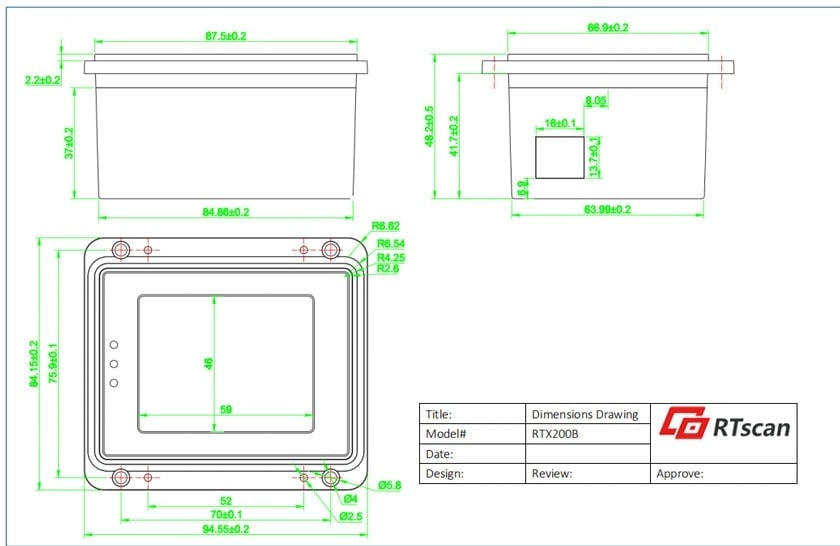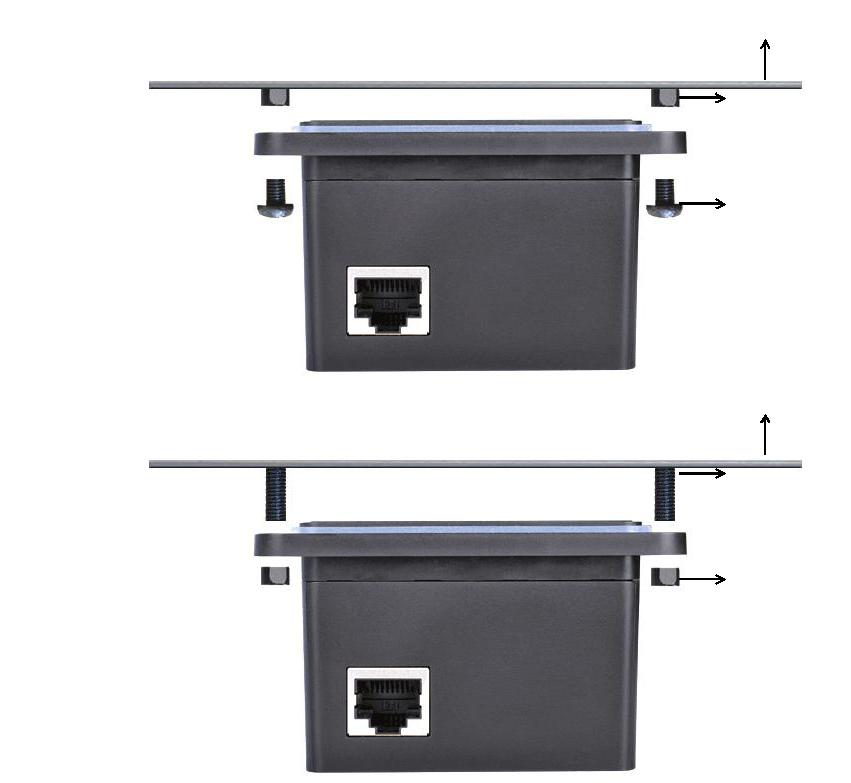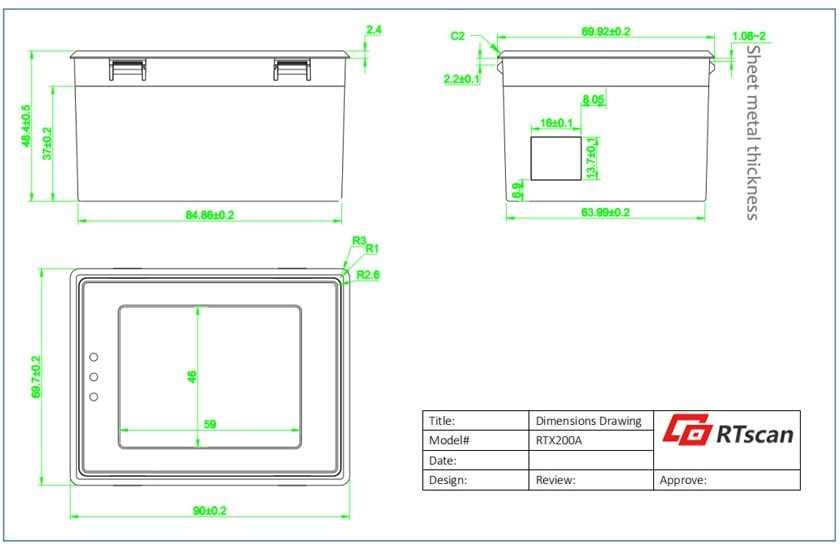 Detailed User Guide

We provide a detailed user guide for Wiring instructions, WIFI Connection & Configuration, Communication protocol... which helps you to configure and install the scanner more easily.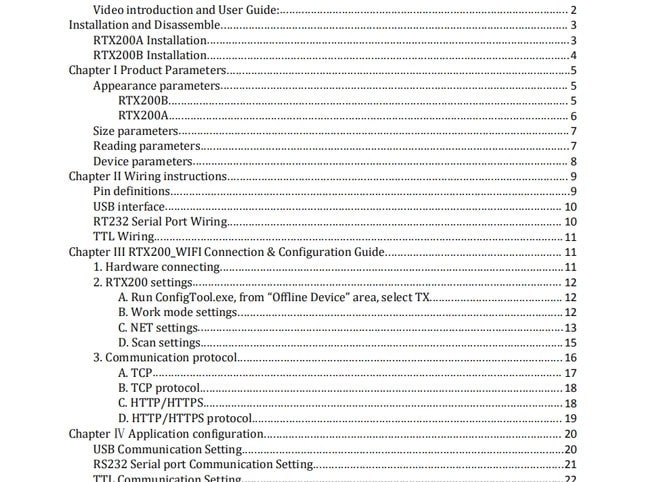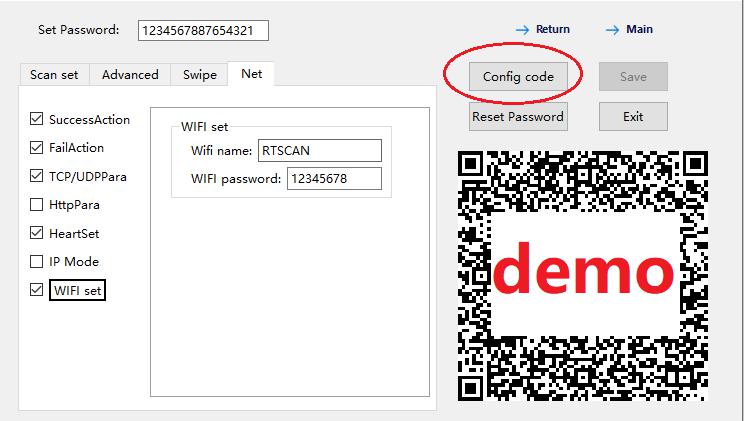 Setting Codes & Configuration Tool
To program/ setup the scanner, you can just simply run the configuration tool and find the proper setting codes, then use the scanner to read the setting codes from your screen directly.
Tech Specs
Performance

Image Sensor

640 * 480 CMOS

Reading distance

0-10cm

Reading speed

70ms per scan

Scanning window

59*46mm

Symbologies

2D

QR Code, Data Matrix, etc.

1D

EAN-8,RSS_14,CODE_39,CODE_93, CODE_128, ITF, CODABAR, inverse code,image code,etc.

Scan Mode

Sense mode: detect and read automatically

Scan Angle

Roll: 360°, Pitch: ±40°, Skew:±30°

Field of View

Horizontal 77°, Vertical60°

Resolution

≥7mil

Min. Symbol Contrast

25%

Mechanical/

Electric

Interface

RS232, USB-HID, TTL-232, Wi-Fi

Dimensions

RTX200A: 90mm*70mm*48mm; RTX200B: 95mm*84mm*48mm; RTX200C: 88mm*67mm*48mm;

Weight

140g

Notification

Buzzer, white light

Operating Voltage

5V-15V wide voltage input

Current

0.15A (5V) or 0.05A (15v)

NFC

13.56Mhz ID card

Only supports reading the physical card number.

Mifare_UltraLight, Mifare_One(S50), Mifare_One(S70), Mifare_Pro(X),

Mifare_Desire.

Environmental

Operating Temperature

-20℃ to 70℃

Storage Temperature

-40℃ to 80℃

Humidity

0% to 95% (non-condensing)

OS

Windows(xp\7\8\10), linux, Android, Mac
Ask A Sample To Test Now!