Handheld 2D Barcode Reader: RT302
—A Robust barcode scanner suitable for warehouse, logistics, postal, ticketing, manufacturing, etc.
✔️ Robust design, Plug-and-Play
✔️ Buzzer & Vibrating & LED Indicator
✔️ Read Poor Quality Bar Codes
✔️Excellent Bar Code Reading Performance From Paper and Screen
✔️ Application: Warehouse, Logistics, Postal, Ticketing, Manufacturing…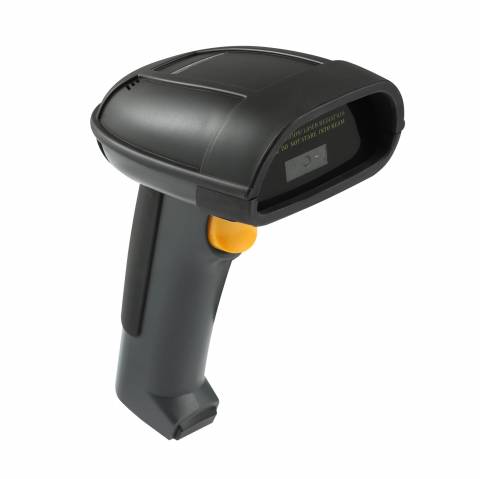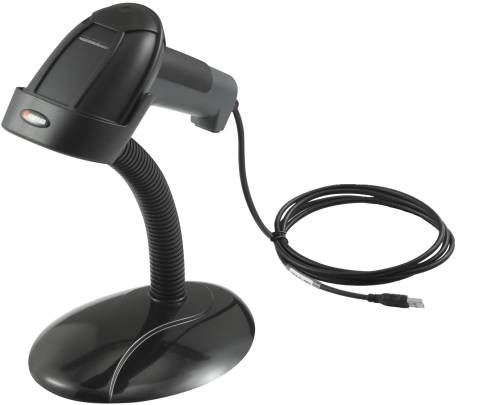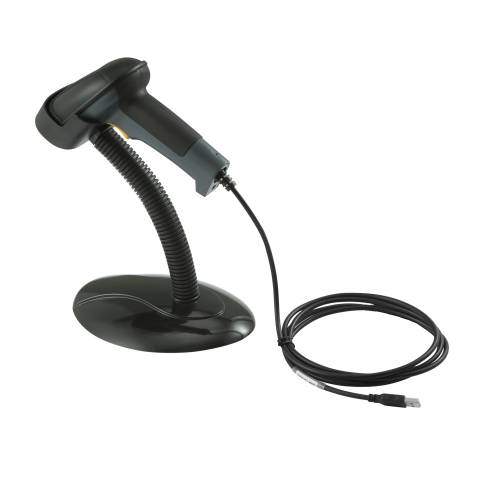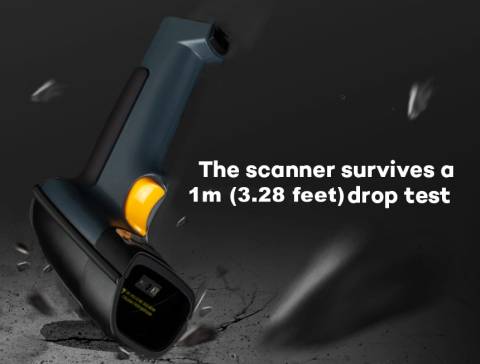 RT302 Dropping Test and Performance
The RT302 is a handheld 2D barcode scanner, It's outstanding at its robust design, excellent bar code reading performance to read 1d and 2D QR codes, even damaged code, glare code, curved code, low contrast code, whatever read from paper or from phone screen.
It is suitable for all kinds of application: warehouse, logistics, postal, ticketing, manufacturin,etc.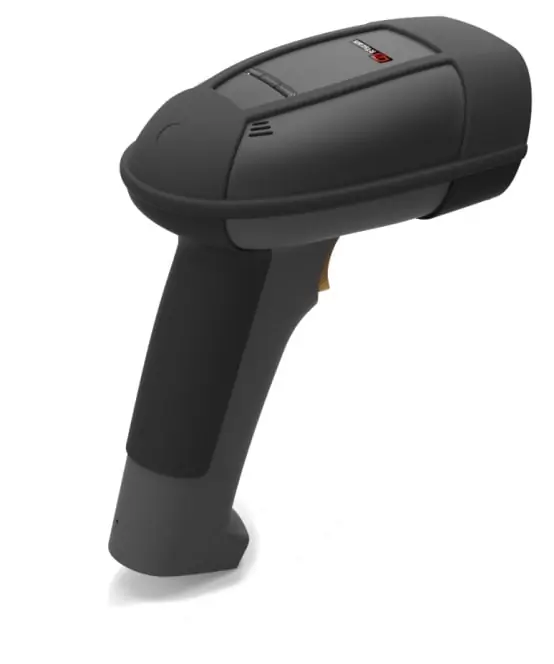 Excellent Bar Code Reading Performance
Great performance to read most types of common 1d /2d and QR bar codes,
whatever read from paper or from phone screen.
And it's also outstanding at reading
on-screen bar codes even when the screen is covered by protective film or with lower brightness.
Read Poor Quality Bar Codes
Applied with newest technology, this barcode scanner can easily read even poor quality bar codes: damaged bar codes, low contrast bar codes, torn bar codes, warped or wrinkled bar codes.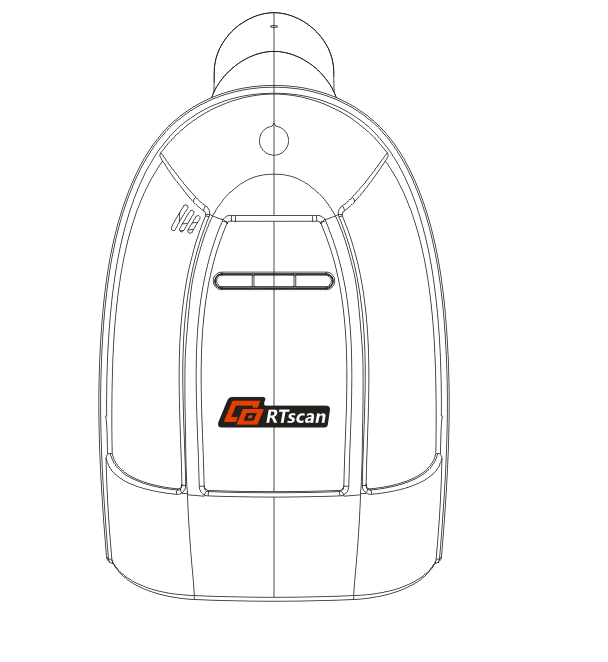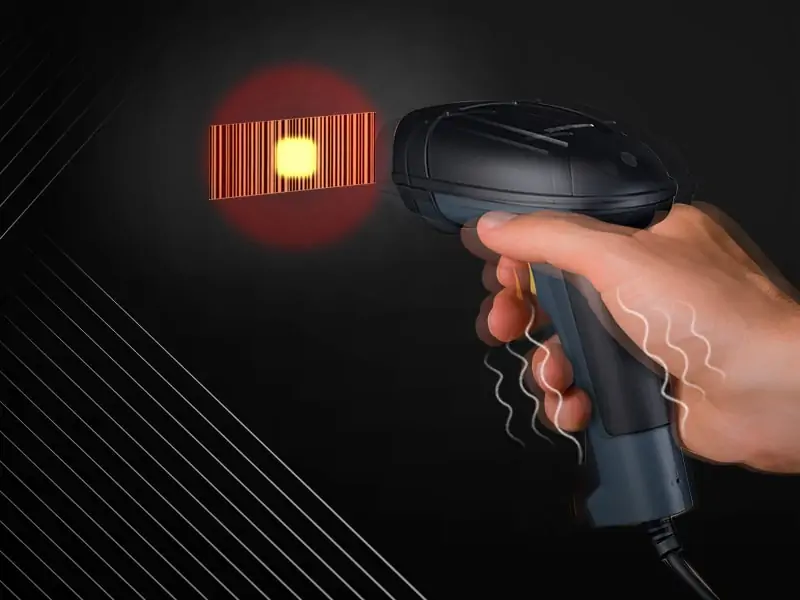 Vibrating alert for noisy environment
In addition to the indicator light and buzzer, vibrating alert is
also added to offer the staff a haptic feedback on code
scanning. With this, no scan can be missed even in the
nosiest environment.
Robust design, designed to withstand 20 drops at 1.0 m to concrete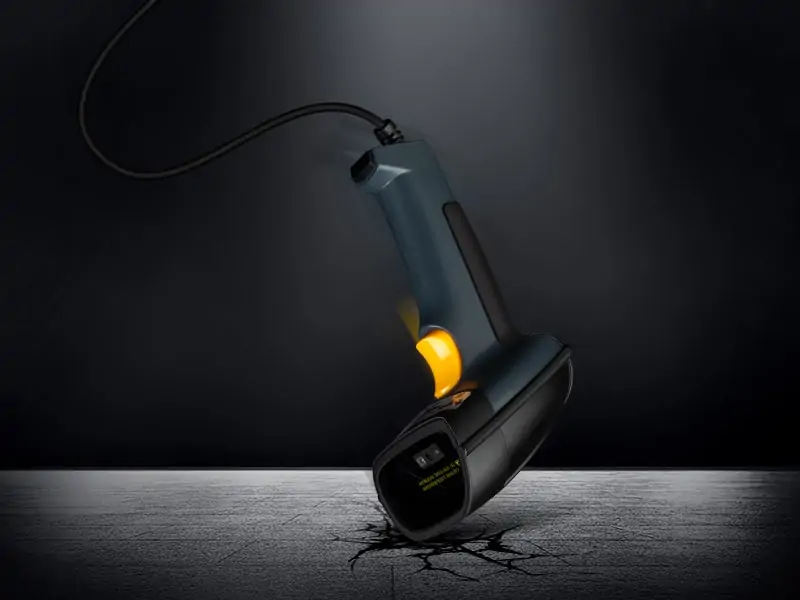 Performance
Image Sensor
640 * 480 CMOS
Illumination
White LED
Aiming
Red LED 625nm
Symbologies
2D
PDF417 , QR Code, Data Matrix, Micro QR
1D
EAN-13, EAN-8, UPC-A, UPC-E, Code128, Code 39, Codabar, UCC/EAN 128, RSS, ITF-14, ITF6, Standard 2 of 5, Matrix 2 of 5, Industrial 2 of 5, Plessey, MSI Plessey, Code 11,Code 93, etc.
Resolution
≥3mil  (differ from different type bar codes)
Typical Depth of Field
EAN-13
60-350mm (13mil)
Code 39
40-150mm (5mil)
PDF417
50-125mm (6.7mil)
Data Matrix
45-120mm (10mil)
QR Code
30-170mm (15mil)
Scan Mode
Sense mode, trigger mode
Scan Angle
Roll: 360°,  Pitch: ±60°,  Skew:±60°
Field of View
Horizontal 42°,  Vertical 31.6°
Min. Symbol Contrast
25%
Mechanical/Electric
Interface
USB-HID, USB-VCOM or RS232
Dimensions
180mm x 80mm x 90mm
Weight
247g(include USB cable), 170g(not include cable)
Notification
Beep, LED indicator
Operating Voltage
5.0V DC + 5%
Current@5.0V DC
Operating: 150mA (typical), 300mA (max.);  Idle: 40mA
Indicator
LED, vibrator, beeper
Environmental
Operating
-20℃ to 55℃
Temperature
Storage Temperature
-40℃ to 70℃
Humidity
5% to 95% (non-condensing)
Accessories(optional)
Stand
Used for holding the scanner, work in hands-free and sensor mode.
Ask A Sample To Test Now!