Barcode readers: 2D OEM Barcode Reader: RT231
The RT231 is a fixed mount type 2d oem barcode reader, featured with the capacity to scan and decode very tiny Data matrix code. It builded with screw holes, can be fixed in wall, or embedded inside all kinds of self-service terminals. Its interface can be USB HID (Keyboard simulation) , USB virtual COM or DB9 RS232.
Fixed mount OEM 2d barcode reader for ultra small and high-density bar codes.

Outstanding for reading small Data matrix code from chips or small labels, or the inverse code printed on machine surface.
Contact Us Now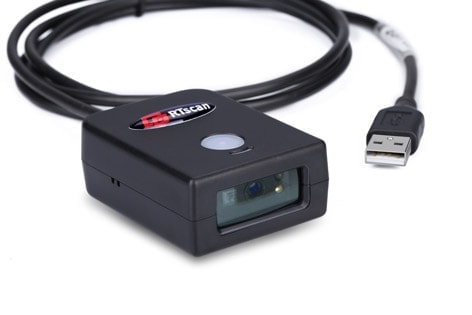 Watch the video to see its performance to read these tiny bar codes