OEM 2D Barcode Engine » fixed Mount Barcode Reader: RT220
The RT220 is a fixed mount type 2d barcode engine, with M2 screw holes, USB HID-KBW, USB virtual com or RS232 interface, it can be integrated inside all kinds of self-service kiosks and terminals. It readable 1d and 2d bar codes (QR code, Data matrix code, pdf417 code, Aztec code) from paper or phone screen.
Compact, easy to be embedded / integrated
USB or RS232 interface directly, no need to pay much time on system integration program
Support most of 1D/2D code decoding
With high performance processing chip inside, it is outstanding in high speed decode excellent performance in code reading from phone screen
Easy to be programmed, support firmware upgrade
Flexible with customization
Description
Tech Specs
OEM 2D Barcode Engine » fixed Mount Barcode Reader: RT220
For some of our customers, their device's space is not so limited, and they do not want to pay much time to do the program of the integration of their system with our barcode scan engine RT200 by its UART TTL signals.So here we developed this new module RT220!
The RT220 with RT200 barcode scan engine inside, but with USB or RT232 interface output directly (and not via the evaluation kit board) and just with a small housing added, and only a little bigger than RT200.This greatly facilitate the integration work and can make your integration so easy than never before.
Based on state-of the-art CMOS technology & advanced image processing and decoding technology , RT220 is a high performance OEM 2D barcode scan engine, it can read poorly printed 1D/2D bar code , and outstanding especially for reading 1D/2D bar codes from mobile phone screen, laptop screen, tablet computer screen like Ipad screen.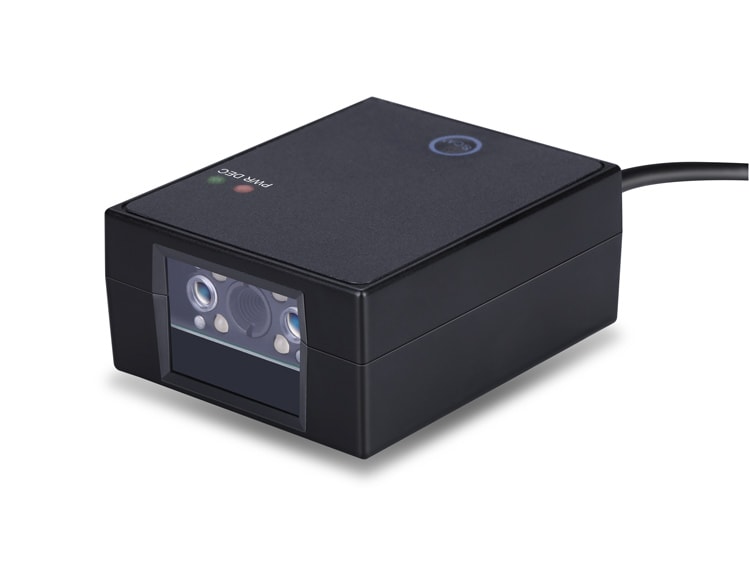 As an embedded module, it's compact designed and can be widely used for data collection terminals, kiosks, robotic automation, medical instruments and countless other applications, this is your ideal choice for simple embedded, high-performance data collection application.Outstanding in user friendly, with USB or RS232 interface directly, simple integration.
Configuration Tool Video Demo For RT220
Integration
We provide 3D Drawing for your easy integration design, please contact our people to get the documents.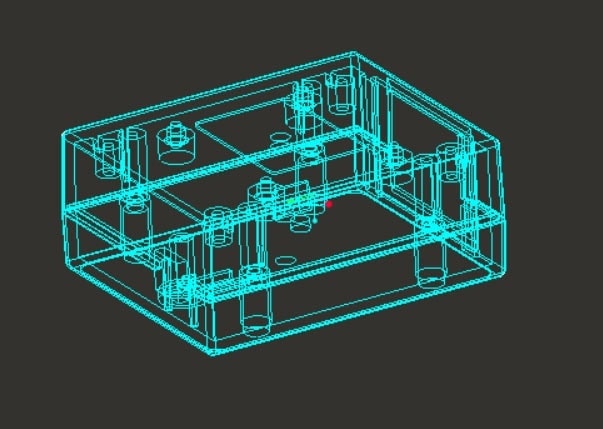 Integration Accessories
We provide the screws together with product in order to facilitate your integration.

Mechanical

Dimensions (LxWxH)

55mm×45mm×24mm.

Weight

75 g

Electrical

Input Voltage

3.3 VDC

Operating Power

0.99 W (300mA @ 3.3 VDC)

Standby Power

0.221 W (70mA @ 3.3VDC)

Host System Interfaces

USB virtual COM(Windows OS) , USB-HID, RS232

LED class

EN62471:2008

Electromagnetic compatibility

EN 55022,EN55024,EN 60950-1

Environmental

Operating Temperature

-5°C to 45°C

Storage Temperature

-40°C to 60°C

Humidity

5% to 95% relative humidity, non-condensing

Drop

withstand 1.0 m drops to concrete on each of

the faces

Light Levels

0 to 100,000 lux

Scan Performance

Scan Pattern

Area Image

Optical Resolution

752*480 pixels

Rotational Sensitivity

Omnidirectional 360°@ 45°(Horizontal), 30°(Vertical)

Pitch/Skew Tolerance

60° @ 0°Roll and 0°Pitch

Symbol Contrast

25% minimum reflectance difference

Warranty

1 year factory warranty

Decode Capability

1D: Code 128, EAN-13,EAN-8,Code39,,etc.

2D: PDF417,QR Code, Data Matrix,etc.
Not suitable? Choose the suitable OEM 2d barcode engine for your project
| Models | RT203 | RT206 | RT214 | RT214B | RT214C | RT217 | RT218 |
| --- | --- | --- | --- | --- | --- | --- | --- |
| Read QR/1D Codes | Yes | Yes | Yes | Yes | Yes | Yes | Yes |
| Read From Phone Screen | Yes | Yes | Yes | Yes | Yes | Yes | Yes |
| Decoder board & imager built together | Optional | Yes | Yes | Yes | Yes | No | Yes |
| Read Maxicode & Aztec | Yes | No | No | No | No | No | Yes |
| Ultra-small & Ultra-low Power Consumption | | | Yes | | | | Yes |
| Compatible with Arduino via UART/ TTL-232 board | Yes | Yes | Yes | Yes | Yes | Yes | Yes |
| Compatible with Arduino via USB EVK board | Yes | Yes | Yes | Yes | Yes | Yes | Yes |
| Compatible with Raspberry Pi Via USB EVK board | Yes | Yes | Yes | Yes | Yes | Yes | Yes |
| Compatible with Raspberry Pi Via Dupont/ TTL-232 EVK board | Yes | Yes | Yes | Yes | Yes | Yes | Yes |
| Aimer | LED | LED | LED | LED | LED | LED | Square Laser |
Contact Us to Get A Sample To Test