Large Scanning Window Hands-free 2d Bar Code Scanner : RT850
RTscan's 2017 new hand-free 2D bar code scanner with large scanning window for desktop use.
Features
Large scanning window, can scan a bar code that cover full screen of an iPhone 6.

Hand-free and automatic scanning operation

Desktop design, can be used in all kinds of desktop scanning applications

Suitable for mobile barcode scanning/ cellphone payment/ e-ticket payment/e-coupon payment.

Scan bar codes from paper, phone and computer screen
Description
Tech Specs
Support most of 1D/2D bar code scanning: 1D code like Code11, Code39, Code93, Code128, and mainstream 2D code like Data Matrix, QR, micro QR, PDF417, micro PDF417, Aztec Codes.
Desktop used design, it can be used in all kinds of desktop service, such as supermarket cashier, self-service order, etc.
With 90mm×63mm large area scanning window, it makes the RT850 very user-friendly. It can capture and read bar code from cellphone or paper very easily, thus we do not need to try hard to find the suitable position for bar code scanning. RT850 can scan 1D, 2D bar codes from paper, mobile phones and computers.
RT850 is a very ideal 2D bar code scanner for application of desktop use. For example, it can be used in supermarket, restaurant, hotel, bars, movie stores banks, airport, bus/train station for payment, paper or e-ticket scanning. It can also be used in medical&health care industry.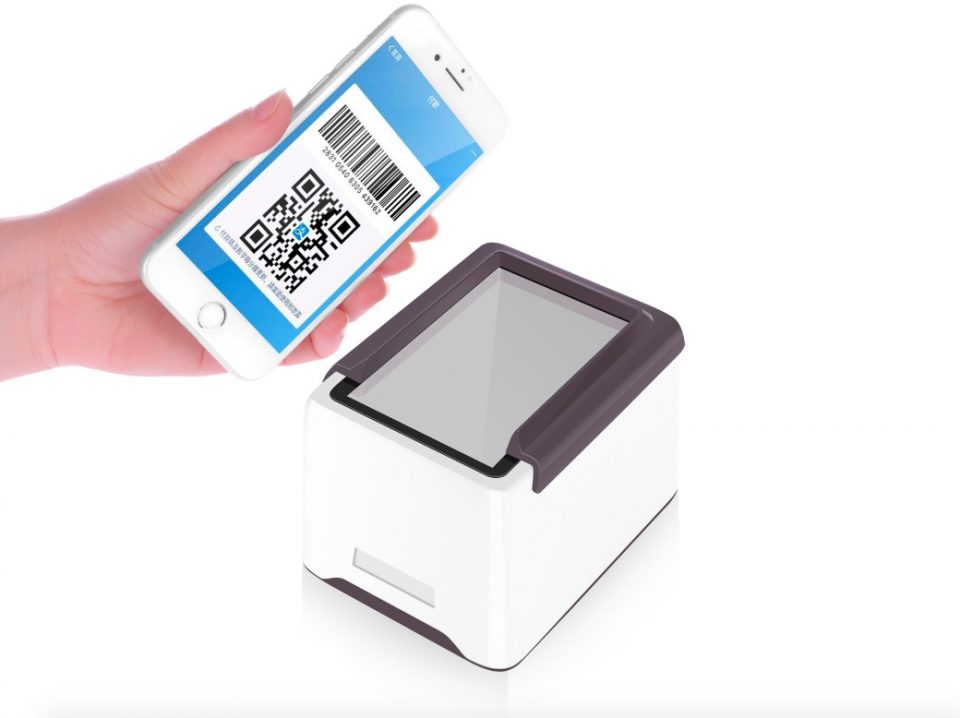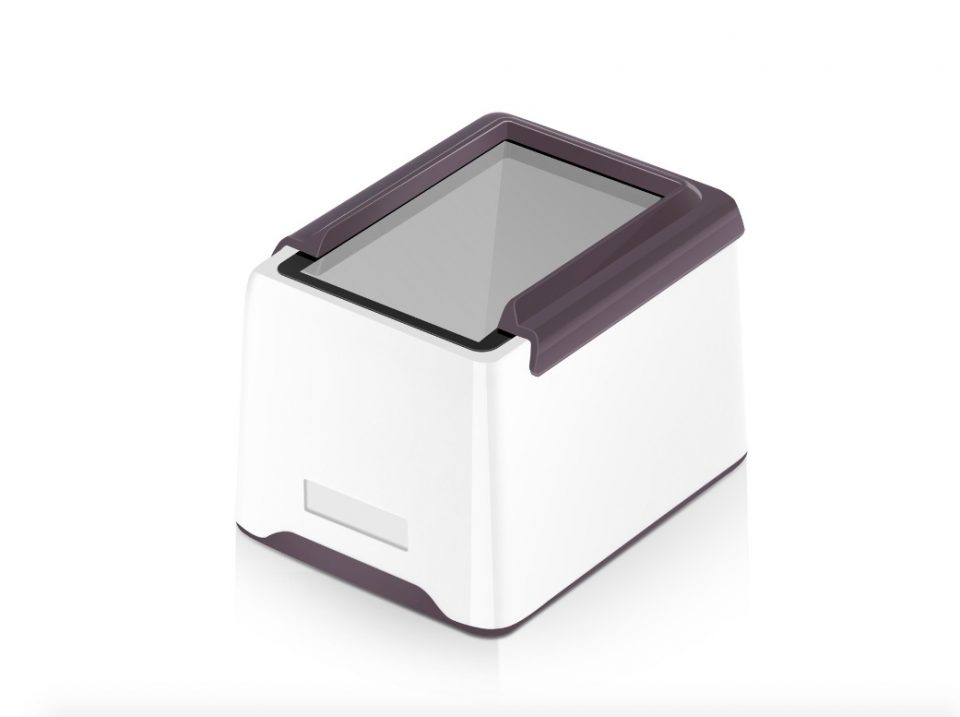 Mechanical

Dimensions (LxWxH)

136mm×109mm×92mm

Weight

237 g

Scanning window

90cm*63cm

Host Interfaces

USB virtual COM , USB-HID, RS232

Scan Performance

Scan Pattern

Area Image

Optical Resolution

640x480

Scan Angle

Omnidirectional

Symbol Contrast

≥ 30%

Depth of field

30mm-150mm

Roll, Pitch, Skew

360°, ±60°, ±40°

Decode Capability

1D: Code 128, EAN-13, EAN-8, Code39, GS1, UPC-A, UPC-C, Code11, Code93, Codebar, etc.

2D: PDF417, QR Code, Data Matrix, GM Code, Aztec, Micro QR, Micro PDF417, etc.

Electrical

Input Voltage

5 V

Operating Power

280mA

Standby Power

80mA

LED class

EN62471:2008

Electromagnetic

compatibility

EN55022,EN55024

Environmental

Operating Temperature

-5°C to 45°C

Storage Temperature

-40°C to 60°C

Humidity

5% to 95% relative humidity, non-condensing

Light Levels

0 to 100,000 lux