Lector de código de barras NFC y 2D con
Wi-Fi>RTX200
Multi-interface: RS232, USB-HID, TTL-232, Wi-Fi
En la actualidad, es cada vez más sistema de control de accesos empieza a mezclar la lectura de códigos de barras y la lectura NFC juntas, pero más que eso, la transferencia inalámbrica de datos se convierte en una tendencia para el control de acceso. El objetivos de serie RTX220 es este tipo de aplicación y la tendencia, él es excelente en:
・Capaz de leer tanto código de barras como tarjeta NFC
El RTX200 se puede leer 1D y 2D código QR, también opcionalmente, se puede leer trajeta NFC. Esto lo convierte en un terminal "dos en uno".
・Wi-Fi integrado (Opcional)
Además interfaz USB (USB-HID) y interfaz RS232, el RTX200 también es compatible con la comunicación Wi-Fi.
・Diseño hebilla para instalar más fácil
Utilice una hebilla de instalación rápida en ambos lados, no se requieren tornillos. Fácil de instalar.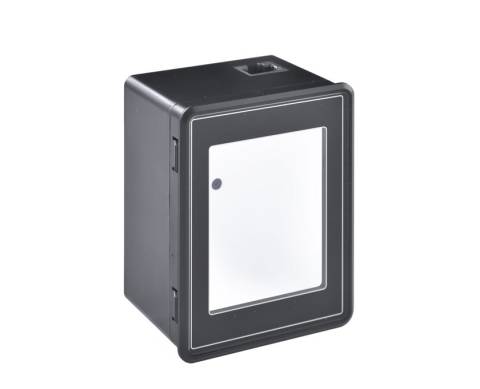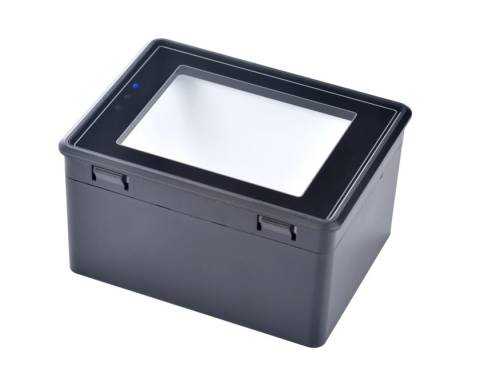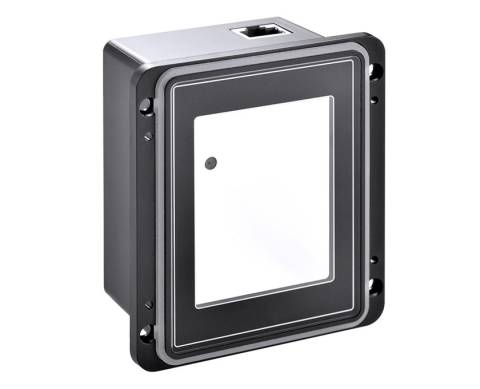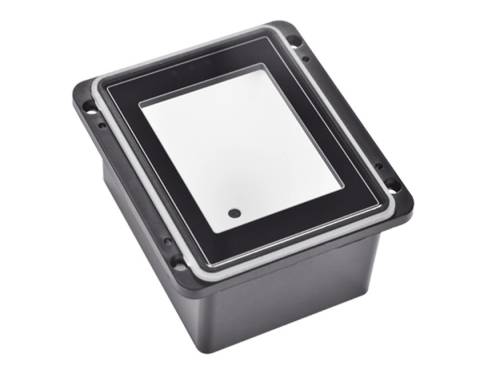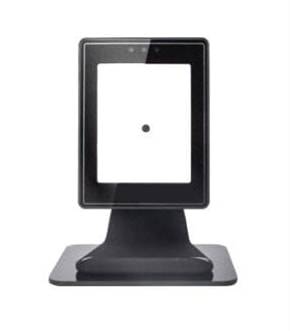 Slide
RTX200A-NFC-Barcode-reader
RTX200b-wifi-bar-code-scanner
RTX200b-wifi-bar-code-reader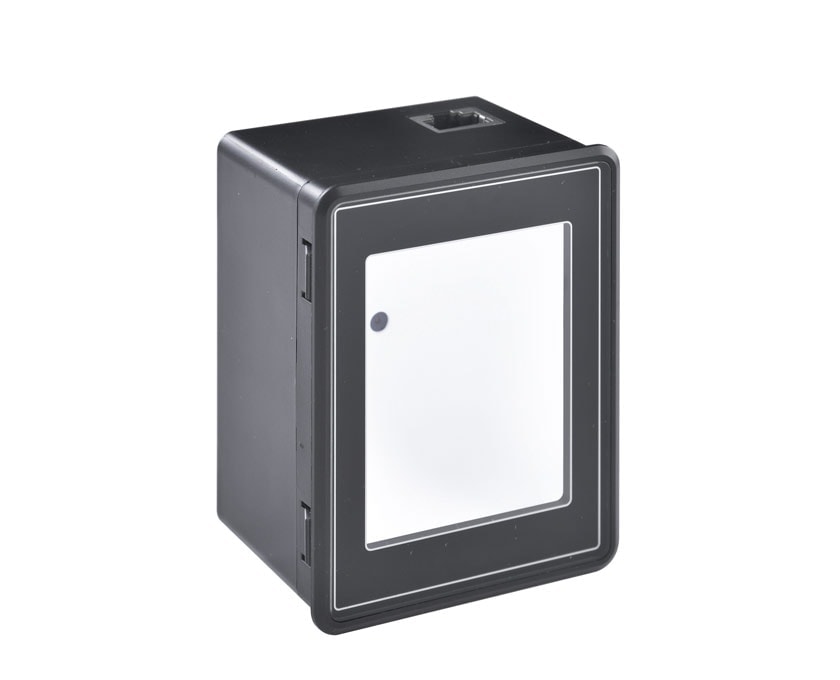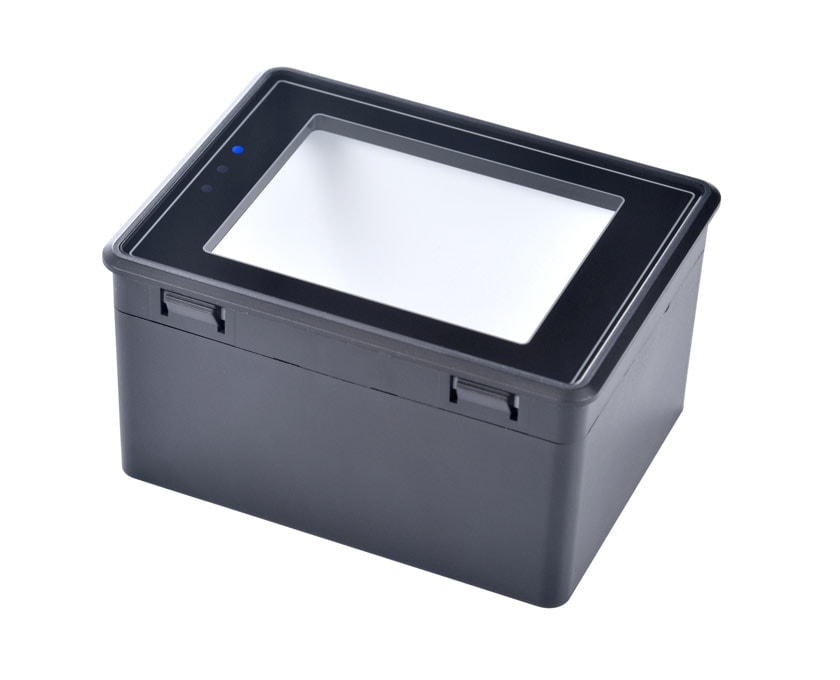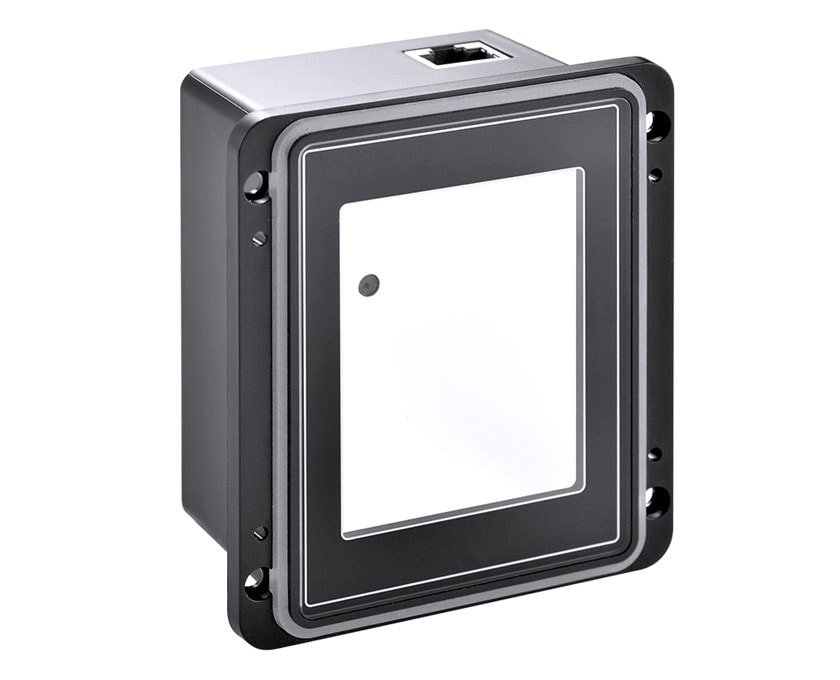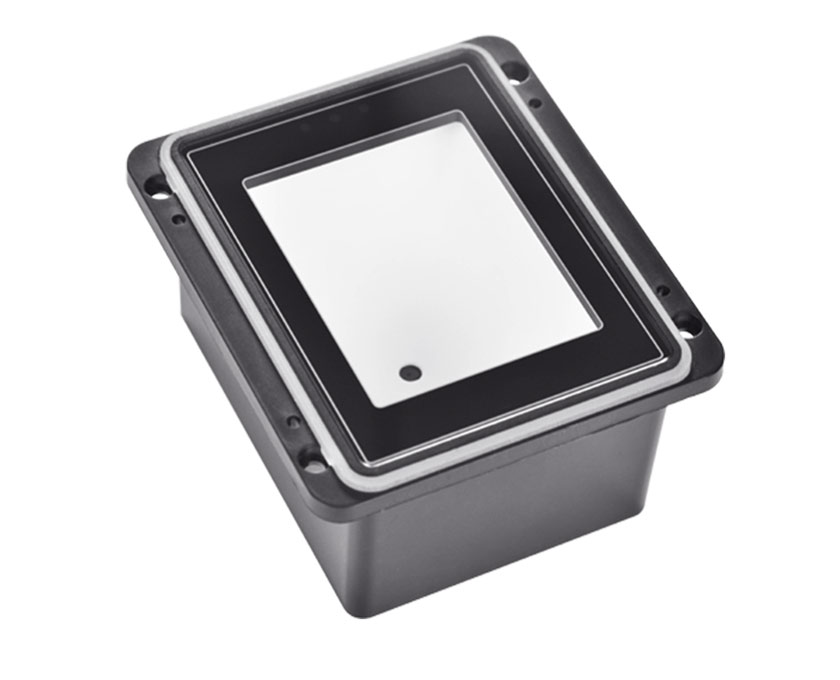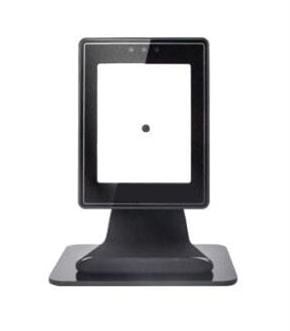 Guía del usuario de vídeo
RTX200A Versión Externa Incrustado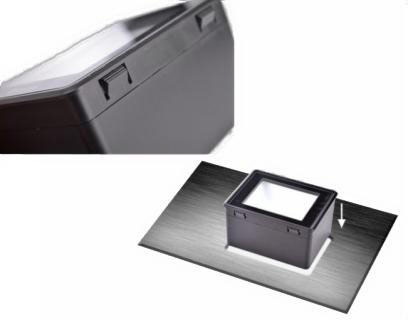 RTX200-B Versión Interno Incrustado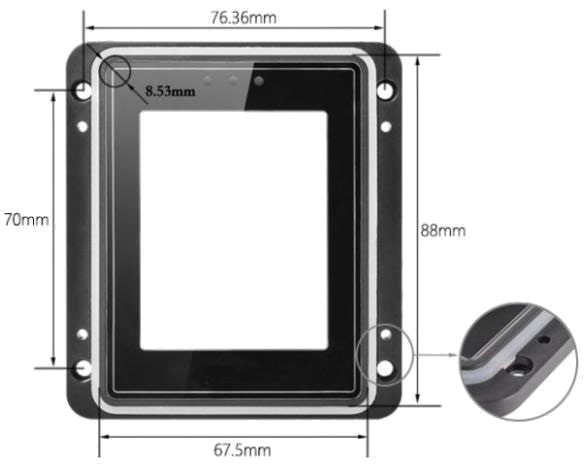 RTX200C Versión Sobremesa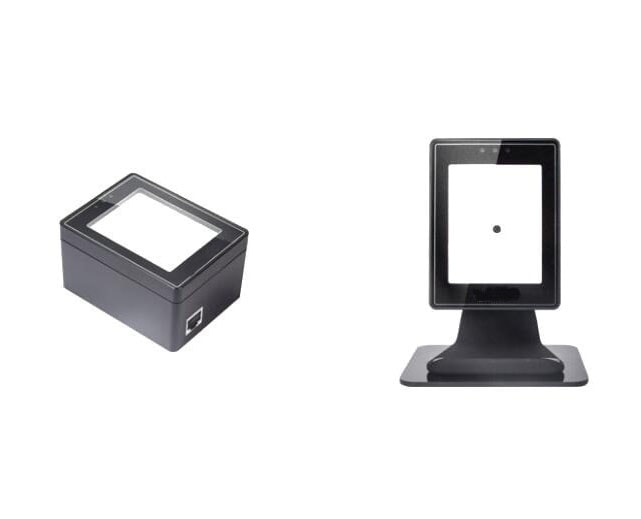 Integración
Proporcionamos una Guía de Usuario de Integración de Dibujo en 3D que apoya su trabajo de integración fácil y rápido con sus terminales.
Póngase en contacto con nuestro personal de ventas para obtener los documentos completos.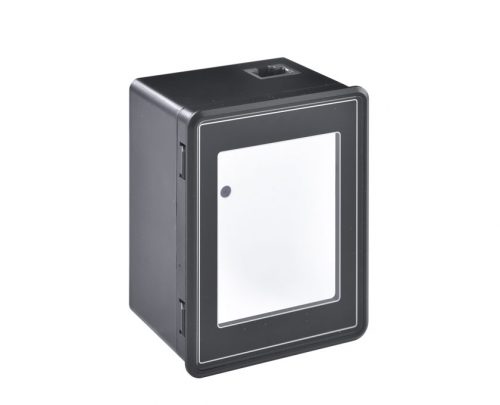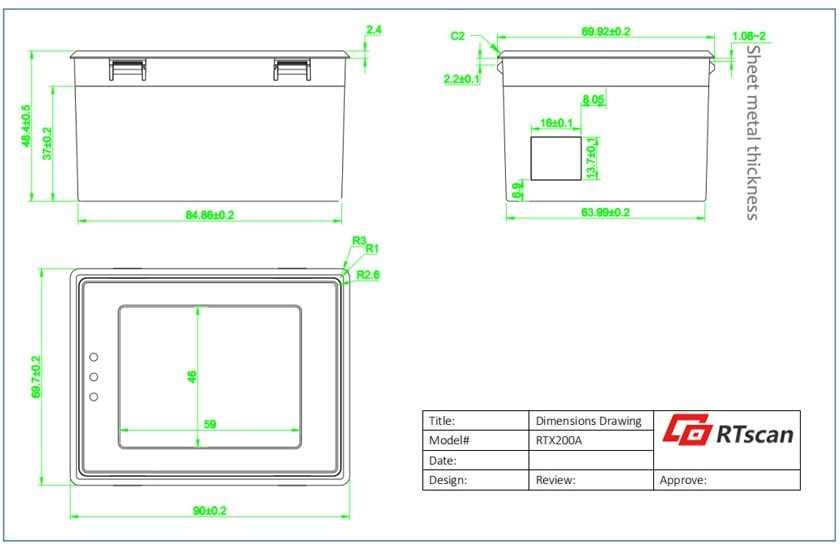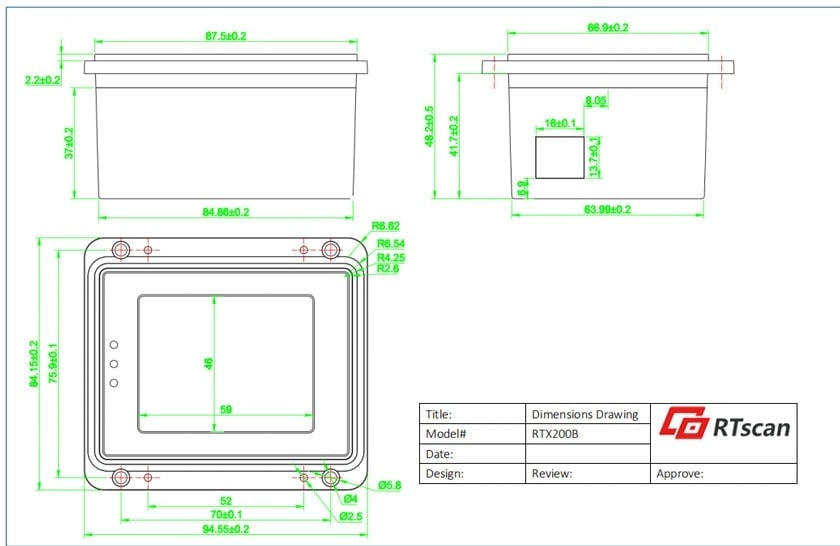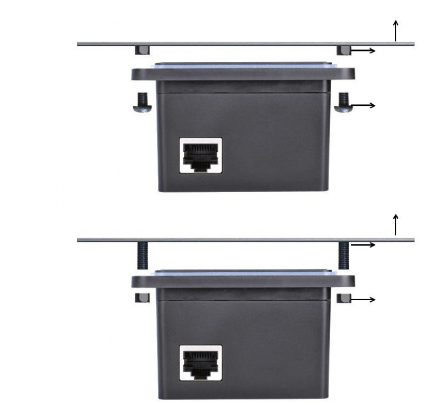 Guía de usuario detallada

Proporcionamos una guía de usuario detallada con instrucciones de cableado, conexión y configuración WIFI, protocolo de comunicación ... que lo ayudan a configurar e instalar el escáner más fácilmente.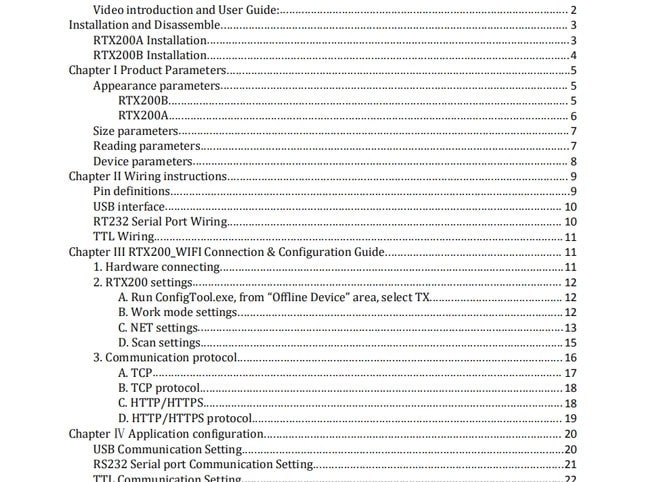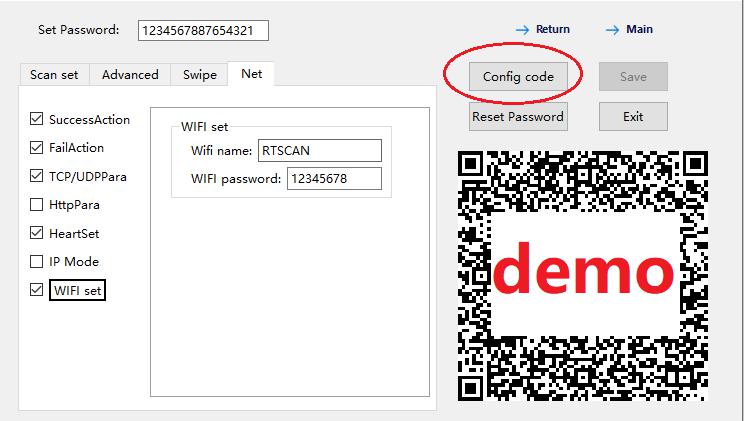 Configuración de códigos y herramienta de configuración
Para programar / configurar el escáner, simplemente puede ejecutar la herramienta de configuración y encontrar los códigos de configuración adecuados, luego use el escáner para leer los códigos de configuración directamente desde su pantalla.
Tech Specs
Performance

Image Sensor

640 * 480 CMOS

Reading distance

0-10cm

Reading speed

70ms per scan

Scanning window

59*46mm

Symbologies

2D

QR Code, Data Matrix, etc.

1D

EAN-8,RSS_14,CODE_39,CODE_93, CODE_128, ITF, CODABAR, inverse code,image code,etc.

Scan Mode

Sense mode: detect and read automatically

Scan Angle

Roll: 360°, Pitch: ±40°, Skew:±30°

Field of View

Horizontal 77°, Vertical60°

Resolution

≥7mil

Min. Symbol Contrast

25%

Mechanical/

Electric

Interface

RS232, USB-HID, TTL-232, Wi-Fi

Dimensions

RTX200A: 90mm*70mm*48mm; RTX200B: 95mm*84mm*48mm; RTX200C: 88mm*67mm*48mm;

Weight

140g

Notification

Buzzer, white light

Operating Voltage

5V-15V wide voltage input

Current

0.15A (5V) or 0.05A (15v)

NFC

13.56Mhz ID card

Only supports reading the physical card number.

Mifare_UltraLight, Mifare_One(S50), Mifare_One(S70), Mifare_Pro(X),

Mifare_Desire.

Environmental

Operating Temperature

-20℃ to 70℃

Storage Temperature

-40℃ to 80℃

Humidity

0% to 95% (non-condensing)

OS

Windows(xp\7\8\10), linux, Android, Mac
¡ Comunicar con nosotros para adquirir una muestra ahora !