OEM Barcode reader: barcode reader OEM Engine: RT207
----Super Small OEM barcode reader 2d
The RT207 is outstanding for ultra small design(21mm×9.2mm×8mm), low power consumption, good performance for even poor printed 1D/ 2D bar codes and for on-screen bar codes even if the screen is covered with protective film or the screen with low brightness level, with TTL-232 interface.
Its specially suitable for devices with small space inside, for example: POS, PDA, or other kinds of portable device, but of course, can be used for big devices such as kiosk terminals.
Ultra small.
TTL232 interface.
Low power consume , more durable.
Readable most 1d 2d QR PDF417, Data Matrix codes.
Suitable for mobile device like PDA, POS and others small device.
Flexible Integration: the decoder board and the imager can be separately mounted, which provides flexibility for integra on into small space.
Description
Tech Specs
Download
Package
OEM Barcode reader: barcode reader OEM Engine: RT207
The RT207 is a RTscan's new generation 2d OEM barcode reader , with state-of-the-art technology, its not only high performance but also very cost-effective.
Readable most 1D barcode and 2D barcode such as QR code, PDF417 code, Data Matrix... and readable either from LCD screen or from paper.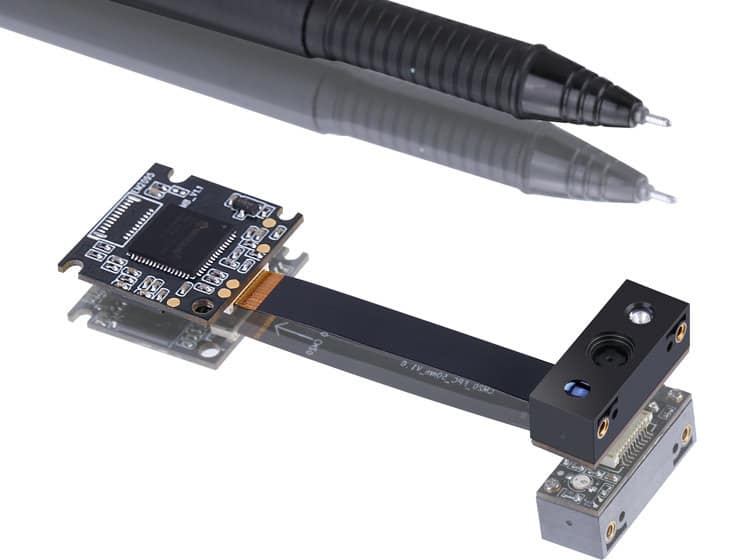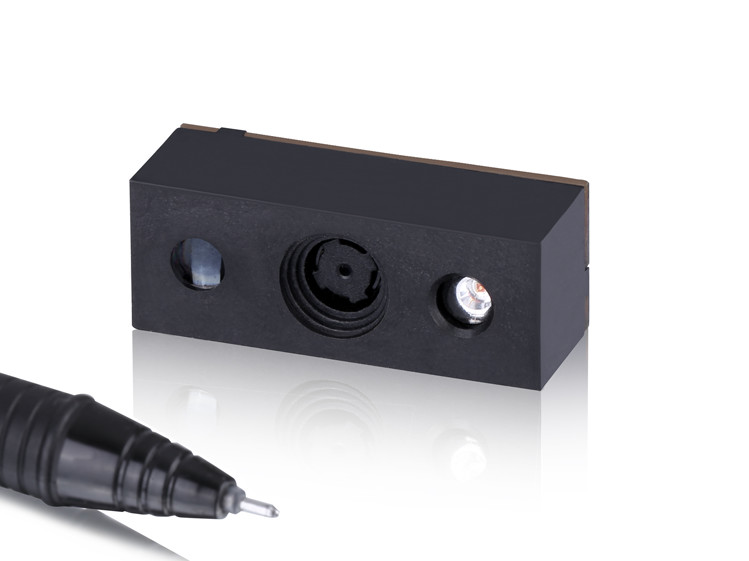 OEM 2d Barcode Scan Engine > RT207
Item name:
Small OEM barcode scan engine RT207
Dimensions (LxWxH)
Imager: (21×9.2×8)mm. Decoder board: (21×21×1)mm
Weight
15 g

Electrical

---

Input Voltage
3.0-3.6 VDC
Operating Power
210mA @ 3.3VDC
Standby Power
7mA @ 3.3 VDC
Interfaces
TTL-232, USB (HID-KBW)

Environmental

---

Operating Temperature
-20°C to 60°C
Storage Temperature
-40°C to 80°C
Humidity
5% to 95% relative humidity, non-condensing
Light Levels
0 to 100,000 lux (natural light)

Performance

---

Scan Pattern
Area-Imaging
Sensor
648*480 pixels CMOS
Field of View
Horizontal 44°; Vertical: 33.2°
Symbol Contrast
30% minimum reflectance difference
Pitch, Skew, Roll

±40°, ±40°, 360°

Resolution
≥ 5mil
Decode Capability
1D: Code128, UCC/EAN-128, AIM-128, EAN-8, EAN-13, ISBN/ISSN, UPC-E, UPC-A, Interleaved 2 of 5, ITF-6, ITF-4, Matrix 2 of 5, Industrial 25, Standard 25, Code 39, Codabar, Code 93, Code 11, Plessey, MSI-Plessey, GS1-DataBarTM(RSS), (RSS-14, RSS-Limited,RSS-Expand)
2D: PDF417, QR Code (QR1/2, Micro), Data Matrix (ECC200, ECC000,050, 080, 100, 140)

Decode range

---

Code 39(5mil)

30mm-180mm
EAN-13 (13mil)
45mm-380mm
PDF417 (6.67mil)
30mm-125mm
QR code (15mil)
25mm-165mm
Warranty
1 year factory warranty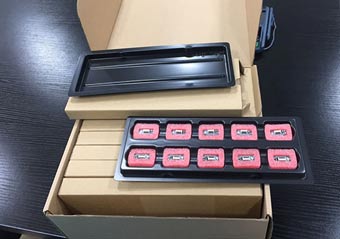 Choose the suitable OEM barcode reader module for your project
| Models | RT200 | RT220 | RT203 | RT206 | RT207 | RT208 | RT209 | RT230H | RT231 | IDE237 | IDE302 | RT234-OCR |
| --- | --- | --- | --- | --- | --- | --- | --- | --- | --- | --- | --- | --- |
| Read QR/1D Codes | Yes | Yes | Yes | Yes | Yes | Yes | Yes | Yes | Yes | Yes | Yes | Yes |
| Read From Phone Screen | Yes | Yes | Yes | Yes | Yes | Yes | Yes | Yes | Yes | Yes | Yes | Yes |
| Decoder board & imager built together | | | | Yes | | Yes | Yes | | | | | |
| Read Ultra Long 1D &PDF417 | | | | | | | Yes | | | Yes | Yes | Yes |
| Read Small Data Matrix | | | | | | Yes | | | Yes | | | |
| Read ultra Small Data Matrix | | | | | | | | | Yes | | | |
| Read Maxicode | | | Yes | | | | | | | Yes | Yes | Yes |
| Read Aztec | Yes | Yes | Yes | | | | | | | Yes | Yes | Yes |
| Fixed mount design | | Yes | | | | | | Yes | Yes | Yes | | Yes |
| Read OCR-B MRZ from ID & Passport | | | | | | | | | | Yes | Yes | Yes |
| IP54 Industrial Scanner | | | | | | | | | | | | Yes |