OEM 2D Barcode Reader: RT217
—Small OEM 2d and QR barcode scanner module
Specification

✔️1D&2D barcode (QR,DM etc)

✔️Automatic reading & Command trigger

✔️Two versions of decoder for choose

Connection

🔌 TTL-232

⌨️ USB ✹

🖨 RS232 ✹

Features

🔋 Low power consumption

🚀 Super fast barcode reading

💻 Windows, Linux, Android, Raspberry PI, Arduino

📱 Application : POS, Locker, Handheld device, Self-service terminal

(✹Optional)

Certificate

CE、FCC、RoHS
Contact Us Now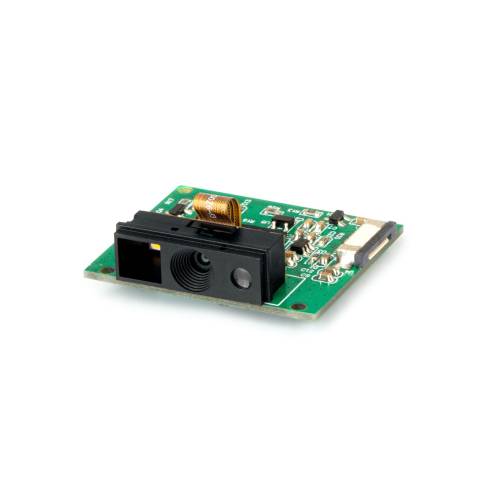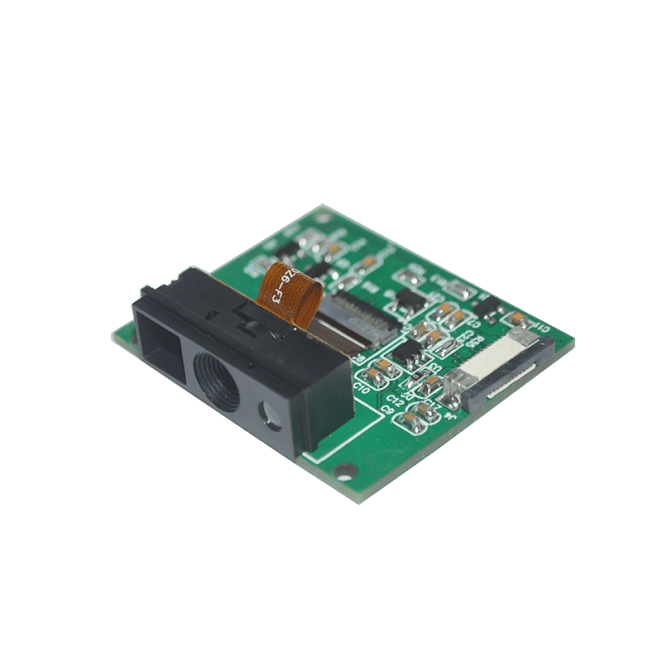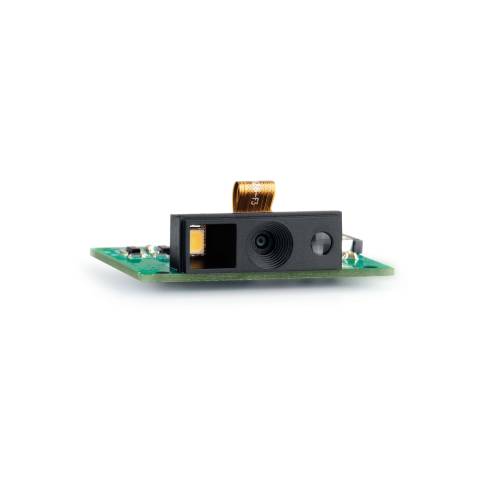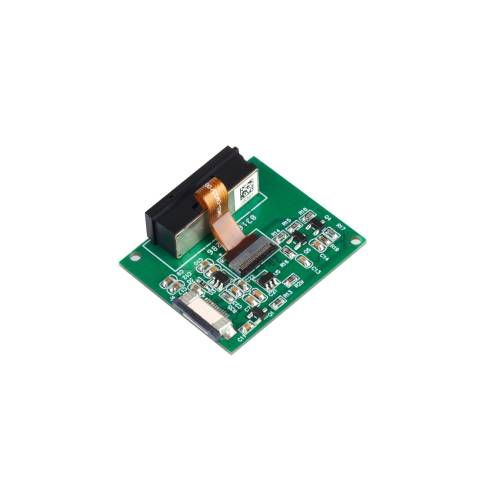 Slide
OEM 2D Barcode Reader RT217
OEM 2D Barcode Reader RT217-M
OEM 2D Barcode scanner RT217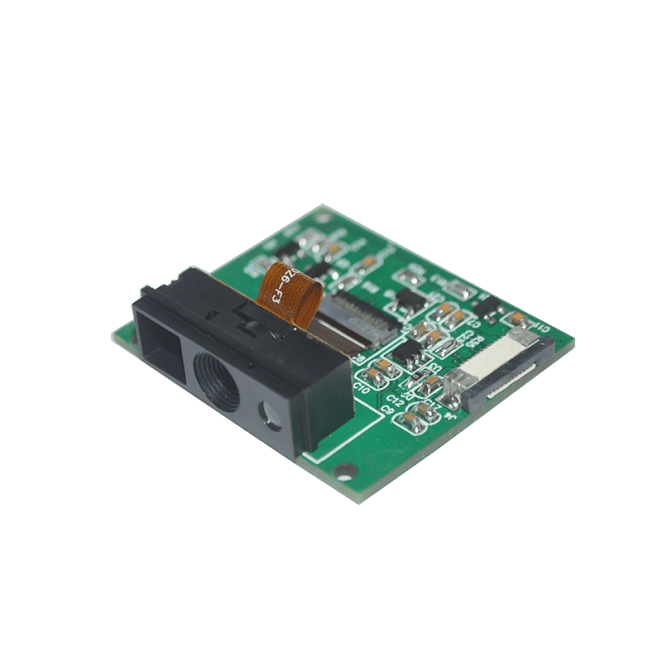 Small OEM 2D and QR barcode scanner module
The RT217 has good performance for reading most 1D & 2D barcodes from LCD screen, paper, ticket etc., such as QR code, PDF417 code, Data Matrix etc. It can also read poor printed 1D/ 2D bar codes, bar codes on low brightness LCD screen, as well as on-screen bar codes even if it is covered with protective film.
With its cost-effective price and different decoder board designs, RT217 is ideal for devices like POS, PDA, or other kinds of portable devices, and kiosk terminals.
Click the video to watch its excellent performance to read different bar codes
Two different decoders optional, suitable for different solutions
RT217: Separated Decoder
Camera: 21.6(L)*7.6(W)*8.1(H)
Decoder: 35.2(W)×35.0(D)×4.3(H)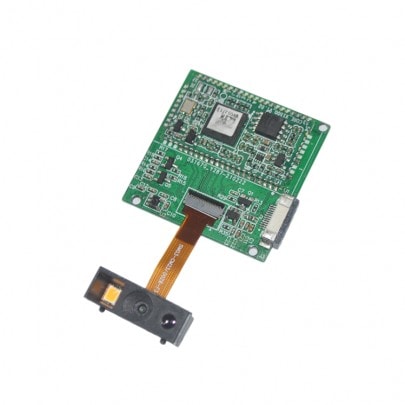 RT217A: Integrated Decoder
Camera: 21.6(L)*7.6(W)*8.1(H)
Decoder: 35.2(W)×29.0(D)×11.0(H)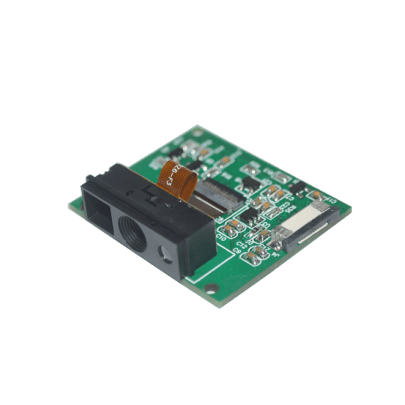 Integration
We provide 3D-Drawing, integration Guide which support your easy and quick integration work with your terminals.
Contact our sales people to get the full documents.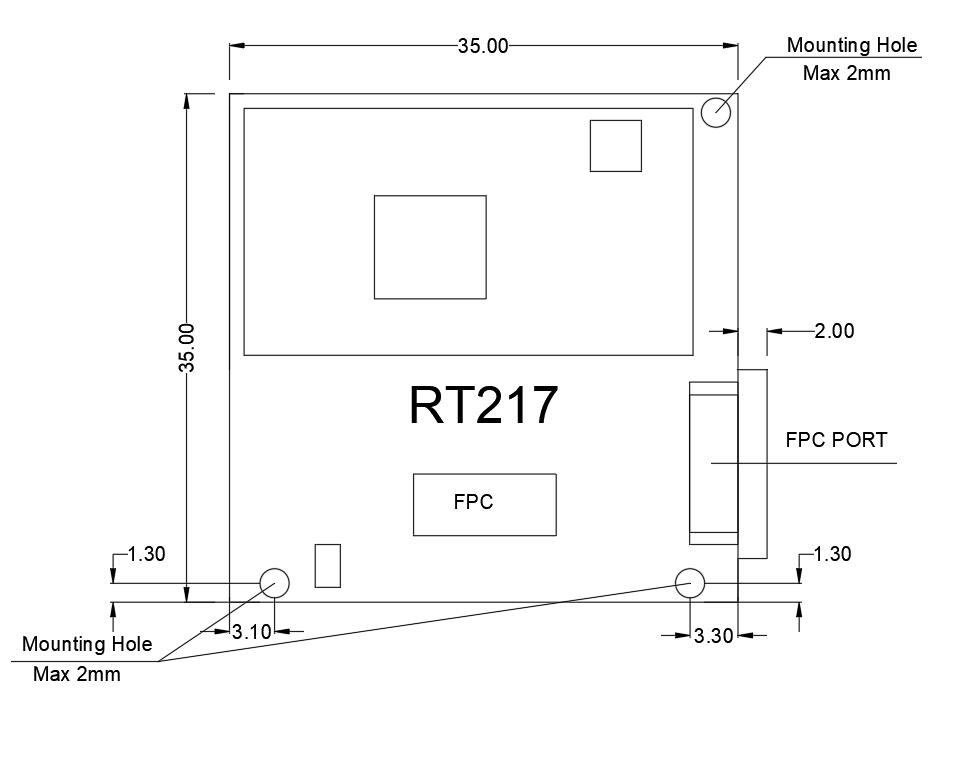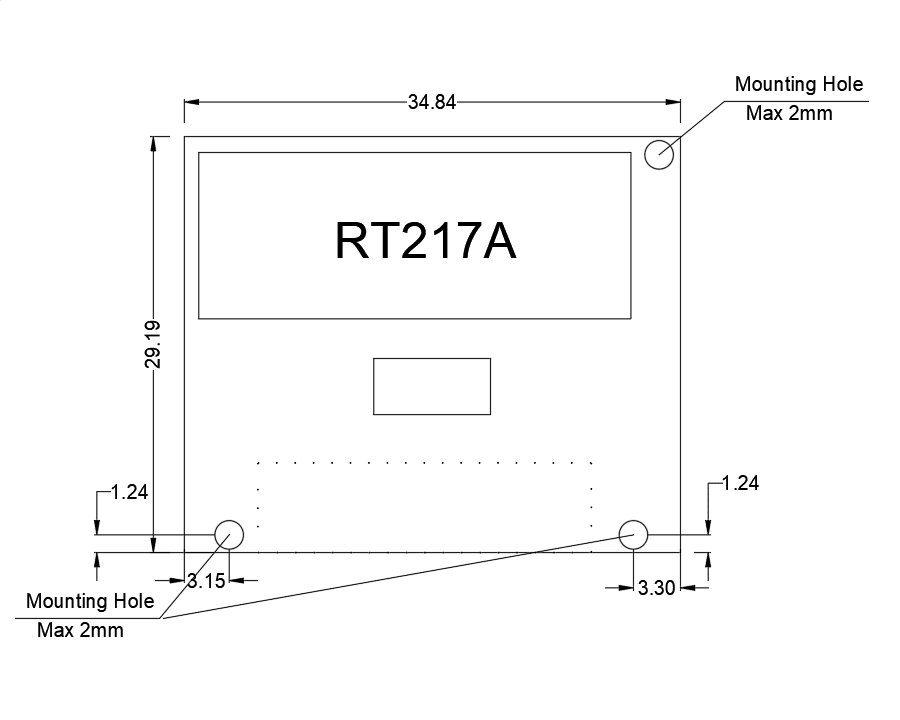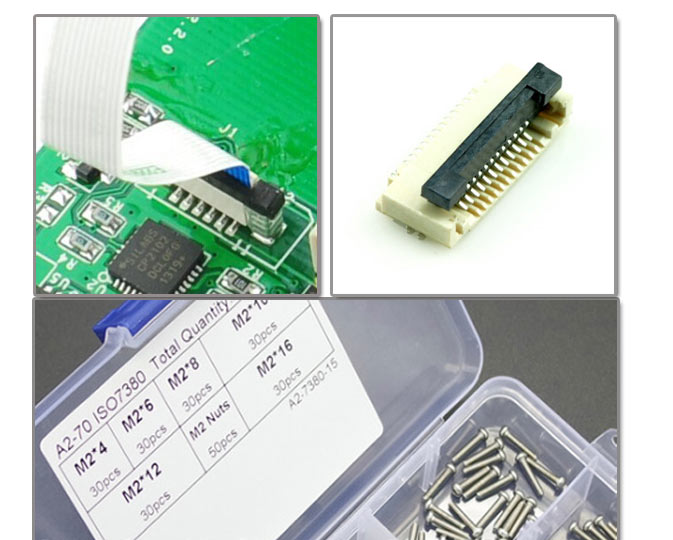 Integration Accessories
To facilitate our customer integration, we provide Screws, Flat cables, Connectors, USB/RS232 EVK (We also call it development kit board) and their schematic. But they are all optional, you can tell our sales people do you need them or not when you place order.
Control the barcode scan module by commands
For example, we can control the scanner's read/illumination... by sending commands to the scanner. We provide a detailed introduction to let you know how to do the command control. Ask our people to get full documents.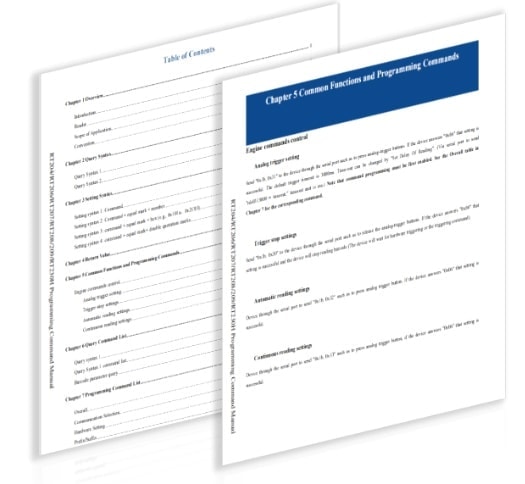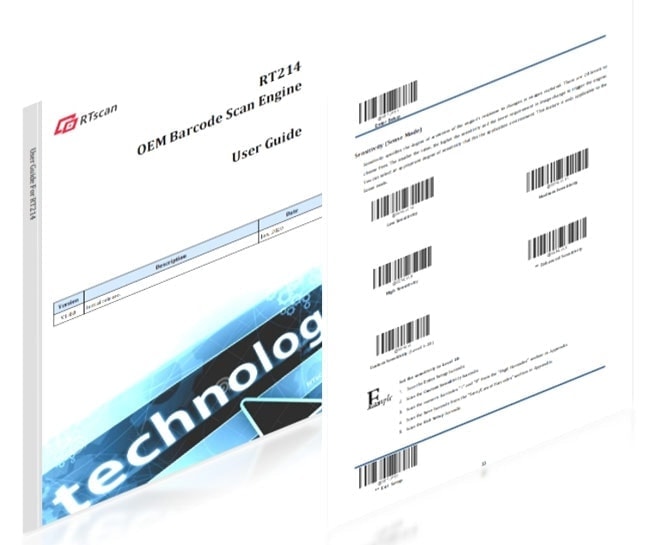 Setting Codes Programming
To program/ setup the scanner module, you can just simply do it by setting codes from the User manual we provide. Remember to read the "Enter setup" code when you begin to setup. Please ask our salespeople for the full detailed user manual.
Tech Specs
Scanning performance
Image sensor
640H*480V
Lighting
White LED
Focus
Red LED (625 nm)
Reading Code
2D
PDF417, Data Matrix, QR Code , Micro QR
Code
1D
Code 128, EAN-13, EAN-8, Code 39, UPC-A,
UPC-E, Codabar, ITF-6, ITF-14, ISBN,Code 93,UCC/EAN-128, GS1Databar,
Code 11, Standard 25, ISSN, Plessey, MSI-Plessey,AIM 128 etc.
Reading accuracy
≥3 mil (Code 128)
Typical Depth of Field
EAN-13(13 mil)
50 mm-260mm
Code 39(5mil)
50 mm-115mm
QR Code (15 mil)
30 mm-170mm
Barcode sensitivity
Pitch
±60°(QR 30mil)
Tilt
360°
Skew
±60°(QR 30mil)
View angle
Level 42°, vertical 31.5°
Symbol Contrast
≥20% (Code 128)
Mechanical/Electrical parameters
Communication interface
TTL-232,USB 1.1
Appearance Size (mm)
Camera: 21.6(L)*7.6(W)*8.1(H)
RT217 Separate Decoder: 35.2(W)×35.0(D)×4.3(H)
RT217A Integrated Decoder: 35.2(W)×29.0(D)×11.0(H)
Weight
6.5g
Working voltage
3.3 VDC
Rated power consumption
720 mW (Typical value)
Current @3.3 VDC
Working current
218 mA (typical), 234 mA (maximum)
Standby current
52.8 mA
Environmental parameters
Working temperature
-20℃ ~ +60℃
Storage temperature
-40℃ ~ +70℃
Relative humidity
5%~95% (no condensation)
Ask A Sample To Test Now!