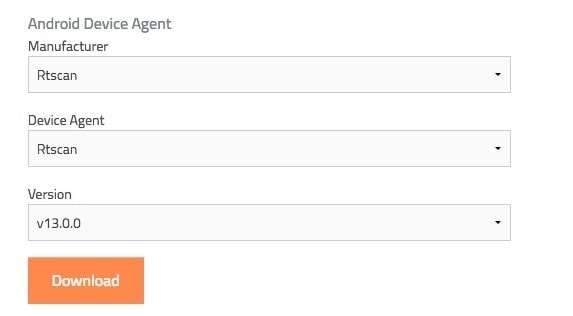 RTscan is pleased to announce that its portable data terminal RT920 approved the SOTI certification and now RTscan and the "MobiControl" app is list in SOTI website:
http://www.soti.net/oem
So all of RTscan's partners who use our portable data terminal RT920 , can download the app from this link.
About SOTI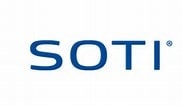 SOTI is a proven product innovator and EMM Industry leader. Over 16,000 customers across 170 countries rely on SOTI for their EMM needs.
SOTI- World Leader- Mobile Device Management, Remote Control Technology, IT Helpdesk Solutions & Advanced Mobile Security.
SOTI Inc. develops world leading technology that solves the unique challenges involved in managing, securing, supporting & tracking remote mobile & desktop computing devices. Today over 80,000 customers around the world in retail, manufacturing, healthcare, government, logistics & numerous other industries rely on SOTI software products within the mobile device management industry. Companies strive to reduce costs by enabling the central management, security & support of remote mobile field-forces.
SOTI has won the 2010 Microsoft Impact Mobility Solution of the Year Award, and the 2010 Microsoft Worldwide Mobility Solutions Partner of the Year Award, along with many other industry accolades over the years.
About the Android PDA Terminal RT920:

The RT920 is RTscan's latest enterprise security Portable Android PDA terminal, with the reliability and longevity to meet the challenges found in the unpredictable surroundings of the mobile enterprise. The crystal clear 4.0" display and the IP65-rated housing protects against dust and water immersion. The integrated barcode imager provides superior bar code scanning performance. Businesses can also capitalize on the flexible platform supplied by the RT920 which can be customized with Safedroid OS. Wi-FI, 3G and Bluetooth provide rich way for data transmission. With its GPS , the RT920 also can be tracked and managed in real time from any location.
Click to Learn more about the PDA terminal RT920
Related Articles
Barcode Scanner of KFC Case 26 Apr 2022 In China mainland, the smart application via QR code is very popular
QR code scanners for turnstiles 24 January 2022 A paperless revolution has quietly taken place since mobile phones have become
RTscan's barcode scanner engine used in Self-service Locker in Japan 24 January 2022 1.Case background > Japan is a country
For Ukraine customers — About the destroyed / returned goods Affected by the war in Ukraine, the goods to our
QR Code Scanner Solution for Access Control https://www.youtube.com/watch?v=7iU9M3QliWM Currently, there are many barcode scanner solutions used in the office building
Barcode Scanner Solution for Cinema https://www.youtube.com/watch?v=P2FH1LIuDH4 In order to make the life of people more convenient, barcode scanners are nowadays
2D barcoe scanner used in locker https://www.youtube.com/watch?v=uTxzIUy5iFc Locker is quite popular used in many communities here in China. With 2D
2D Barcode Scanner Payment Solution https://www.youtube.com/watch?v=KcF6Ayf-yxU Nowadays in China Self-service vending machines are more and more used for selling water,